JSSA's Specialized Employment Services Featured on ABC7 News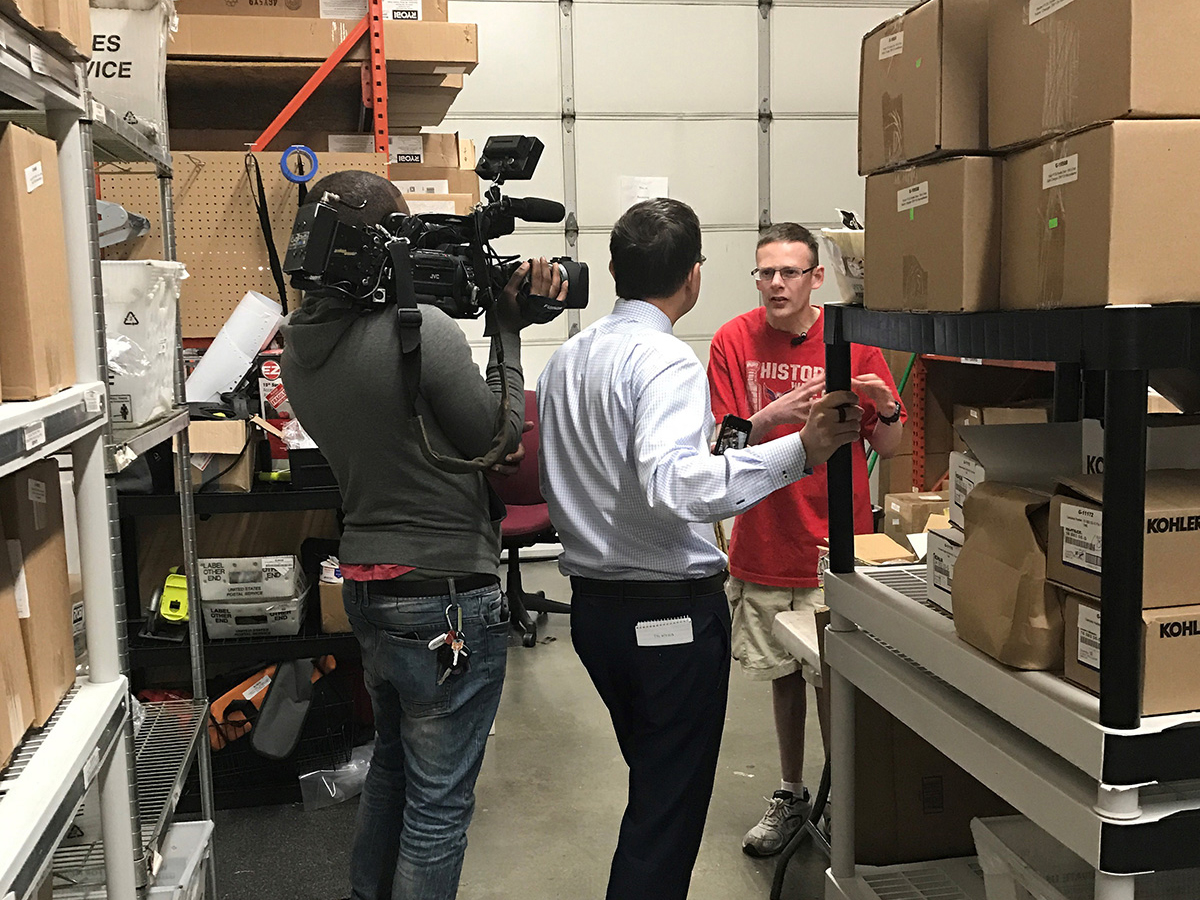 Evan Friedman, 30, offers employers a unique set of strengths and abilities. Like many of JSSA's Specialized Employment clients, Evan is on the autism spectrum.
Jay Korff of ABC7 met Evan this spring when he was working at RHW Surplus Sales in Gaithersburg, a job that JSSA helped him find and train for. One of his responsibilities was managing inventory. Previously, inventory numbers were routinely off, but Evan, who has a mind like a computer processor, developed a routine to eliminate the problem.
Evan's experience — and an unexpected twist to his story — was featured on ABC7 News on Friday, July 21st. The piece also highlights the innovative work of our Specialized Employment Services and why it's especially meaningful to Director Tom Liniak.
Watch the video here:
About JSSA's Specialized Employment Services:
50% of placements in non-traditional jobs (National average: 5%)
29% of placements in full-time jobs (National average: 11%)
6 month retention rate of 90% (National average: 43%)
27% increase in starting salaries since FY14
Want to help Evan find a job? Share Evan's story on social media using the hashtag #FindEvanAJob to spread the word about JSSA's differentiated approach to disability employment. Your support might just help Evan or candidates like Evan find their next job.
To learn more about how JSSA helps individuals with disabilities like Evan find competitive, high-quality employment, please click here. And don't forget share this post with the hashtag #FindEvanAJob!