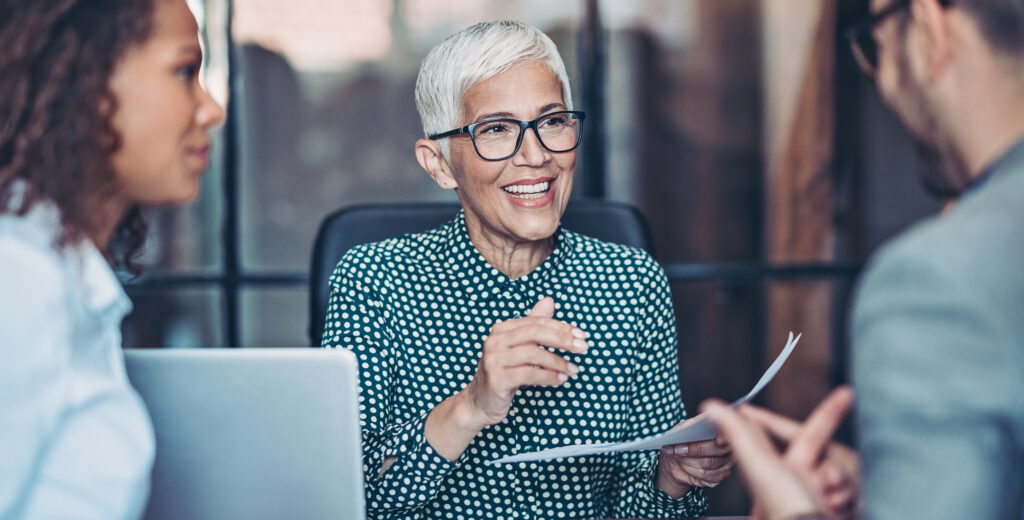 Careers
Find job openings in social work, elder care, and counseling in Maryland and Northern Virginia, as well as opportunities for professional development with JSSA.
With offices in Maryland and Northern Virginia, JSSA is among the region's most established and fastest-growing nonprofit health and social wellness agencies.
We strive to be an employer of choice, offering a competitive salary and benefits package, including medical/dental/vision for dependents and same-sex domestic partners, flexible spending account(s), short-term and long-term disability insurance, life insurance, and a 403(b)-retirement savings plan. Additionally, we promote a healthy work-life balance, a collaborative team environment, and many opportunities for personal growth and professional development, including clinical supervision, free in-service continuing education training throughout the year, and an annual professional development stipend.
JSSA is committed to providing equal employment opportunities in compliance with applicable federal, state, and local laws. In this regard, all terms, conditions, and privileges of employment, including hiring, promotion, compensation, benefits, and discipline, are administered without regard to race, color, religion, age, sex, national origin, disability, marital status, sexual orientation or other classification protected by law. It is the responsibility of each management team member and every employee to actively implement this policy.