Specialized Employment
JSSA's Specialized Employment Services was named 2017 "Provider of the Year" by Maryland Works, Inc.
Is your company intersted in partnering with JSSA's Specialized Employment team? Please contact Tom Liniak, Director of Specialized Employment, at 301-610-8405 or tliniak@jssa.org for more information.
---
2018 Winter Workshop – Just Announced
Life and Social Skills Workshop for Successful Employment Readiness
This highly interactive workshop is for young adults ages 18-30 with high functioning autism who are interested in developing life skills to promote independence and employment readiness. It will integrate a more focused approach to learning soft skills for job readiness so participants gain the necessary skills to be able to interview for potential positions.
Maryland Schedule
Tuesdays and Fridays, TBD
Time: TBD
Cost: $360 for 12-session program
Location: JSSA Fallsgrove
Pre-registration required by calling Lisa Fox at 301-610-8380 to schedule a screening meeting.
Northern Virginia Schedule
Mondays and Thursdays, TBD
Time: TBD
Cost: $360 for 12-session program
Location: JSSA Northern Virginia
Group leaders: Jacintha Carson, LPC; Sarah Adair, MSW; and JSSA Specialized Employment Staff
Pre-registration required by calling Jacintha Carson at 703-896-7913 or Sarah Adair at 703-896-7909 to schedule a screening meeting.
_______________________________________________________________________________________________
Working with Job Seekers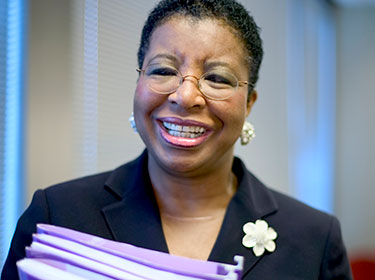 Nationally, those with a disability face an unemployment rate of 70%. JSSA's Specialized Employment team has been highly successful in helping individuals with disabilities defy the odds and gain competitive employment. JSSA also works with local organizations to provide competitive, high quality employment services.
This past year, JSSA's team of vocational counselors and coaches served and supported hundreds of clients through a variety of services and programs ideal for those whose goal is meaningful community-based competitive employment, including:
Career Assessment
Job Training and Job Development
Job Coaching and Retention
Socialization and Social Support
JSSA's staff of experienced vocational evaluators, employment specialists proficient in Spanish and ASL, job coaches, and job developers offer interview and resume guidance, job development and job coaching, often making the difference between a life time of relying on others and one of self-sustainability. Fees can be paid privately or by appropriate state agencies.
Meet a Specialized Employment Services client! Watch WJLA-ABC7's story on JSSA's Specialized Employment Services, "Unpacking autism: Organization changes the way businesses think about hiring".
Working with Employers
JSSA's Specialized Employment team provides competitive, high quality employment services to the Greater Washington community. We do so while also fostering our mission to assist people with special needs achieve their objectives of establishing career success and self-sufficiency. Our experienced professionals provide customized employment, placement, coaching and training for hundreds of individuals annually.
Throughout the last 30 years, JSSA's professionals have established mutually beneficial, collaborative and enduring relationships with a broad range of small and large employers in our community. Our placement services are offered at no cost.
For more information and to speak with one of our trained employment specialists, please call 301-587-9666 in Maryland and 703-896-7551 in Virginia. TTY service is available through the Virginia Relay number 711.
We invite you to watch the video below about the success Michael, one of our clients, has experienced as a result of being in the program.
**Services in Virginia are partially funded by the Fairfax County Consolidated Community Funding Pool.