MEET RUTH RUSKIN, JSSA'S NEW BOARD PRESIDENT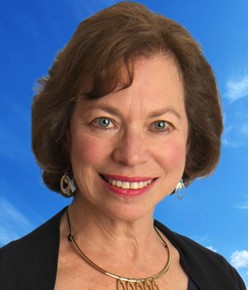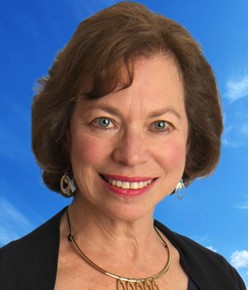 Ruth Ruskin was elected JSSA's new Board President effective July 1, 2021, after serving as Vice President under Candi Kaplan. Ruskin takes over during a period of tremendous
organizational expansion — JSSA has doubled in size over the last seven years.
Ruskin is eager to see JSSA continue its path of sustainable development and growth throughout the Greater Washington metropolitan area. "My vision is that the Board will
support continued, measured growth that balances JSSA's advancement."
"As an organization, it's important for JSSA to hold on to its core values and the high quality of our services while responding to rapidly changing regional community needs."
Ruskin's extensive experience working in the private sector as a licensed social worker will serve her well in her new role. She understands the tremendous community need for affordable, accessible mental health services. Ruskin joined the Roundhouse Square Counseling Center staff in Alexandria, Virginia, where she has been part of a private group practice specializing in anxiety disorders and depression for more than 30 years. And as a longtime resident and community leader in Northern Virginia, she is also a strong advocate for expanding JSSA's footprint across the region.
Reflecting on her years of dedication, Ruskin says helping others has always been her primary focus.
"I've become more interested in philanthropy in terms of leaving some sort of legacy," Ruskin said. "And it turns out that much of what JSSA does and stands for coincides with
the values I think are extremely important."
These values include making the world a better place and devoting resources to the betterment of other people's lives.
"JSSA really serves the underserved," Ruskin stated. "JSSA provides health and mental health services to people who would otherwise be neglected and fall through the cracks,
and these people are often our most vulnerable."
Ruskin noted how JSSA delivers these services with a "caring attitude and openness," which is how she feels an organization should deliver services to its community.
When it comes to donors, JSSA's reputation as a nonprofit is evidenced by the quality services it provides and its extensive network of community providers who seek JSSA
out as a trusted partner.
"JSSA has earned a 4-Star Charity Navigator designation for the last 12 consecutive years," she said.
"That means we have been independently evaluated to meet every ethical requirement of a trusted organization."
Therefore, donors can be confident supporting JSSA, knowing that their donations go towards helping members of their community without discrimination.
"JSSA donors are investing in the overall health and wellness of the entire community," she said. "Every dollar given is a direct investment in delivering quality programs."
Ruskin feels that serving with JSSA represents a legacy of service to the community that she has crafted through more than 35 years in the mental health sector as a
psychotherapist, through her foundation, and now as JSSA's board president.
"I like to think my legacy includes a commitment to benefiting other people, lifting up lives, and leaving the world a better place."
JSSA's Board of Directors helps guide and support JSSA's mission by overseeing the agency's operations, strategic direction, and fiscal health. To learn more about JSSA's Board of Directors and view other Board members, visit: www.jssa.org/about-us/board