Meet Marta Bohorquez: A Passionate Advocate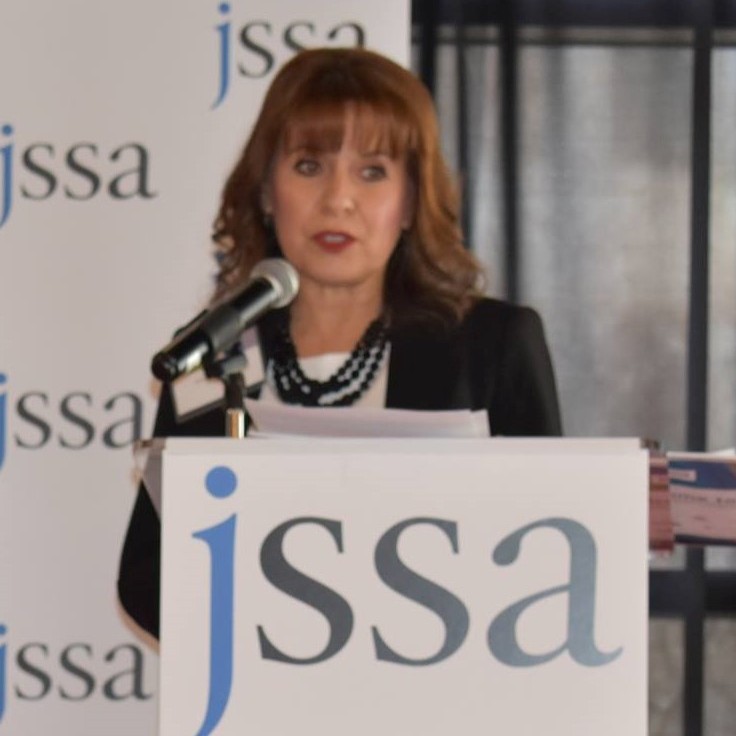 As the job development coordinator in JSSA's Employment Services program, Marta is part of a team that strives daily to help our neighbors with disabilities find meaningful work and independence.
"We take time to ensure we have the right match," she says. "We won't place someone who can't succeed in a job, and we want to make each placement a good one so that people are happy and successful." Marta helps clients find jobs with well-known companies such as CVS, Chick Fil A, Enterprise, and more. "They always ask us for more employees—it's a beautiful system!"
Marta's success can be traced back to the sales and marketing skills she first developed in her home country of Ecuador. She came to the U.S. in her thirties with two young children to start a new life here after experiencing domestic violence. After many difficult years, she landed a job in the disabilities field and began working through the ranks, gaining experience, and discovering her niche.
Twenty-one years later, Marta credits her success to hard work, perseverance, persuasiveness, and a dedication to creating and building long-term relationships on behalf of her clients. She also credits her JSSA colleagues for their commitment and her boss for distributing work based on each person's strengths and abilities. "We're all happy doing what we love and delivering results." 
She's motivated to give her clients "a reason to get out and be productive—it's then that they have a complete change of mind and heart," she says. Marta recalls a blind man with autism who came to her at age 40 to find a job. Marta connected him with Seasons 52 restaurant for a job rolling silverware, and his work ethic inspired the entire staff. "He arrived one hour early and left one hour later every day because he loved what he did," she says. "That raised the morale of everyone in the company, and the managers were so grateful to have a person with so many limitations setting an example to so many others."
Each job placement begins with a conversation with clients and their families to identify their potential rather than their limitations. "Sometimes clients are not yet ready to enter a workplace, so we recommend an internship or a volunteer job, or simply ask a parent to task their children with family chores: fold clothes, sort and organize a closet, sweep floors…the more they can do, the more capable they are of following directions and taking on responsibilities on the job."
Marta loves what she does and is a passionate advocate for people with disabilities. "I'm so proud to work with an organization that positively impacts the people in our community."