LGBTQ+ Pride Month and Resources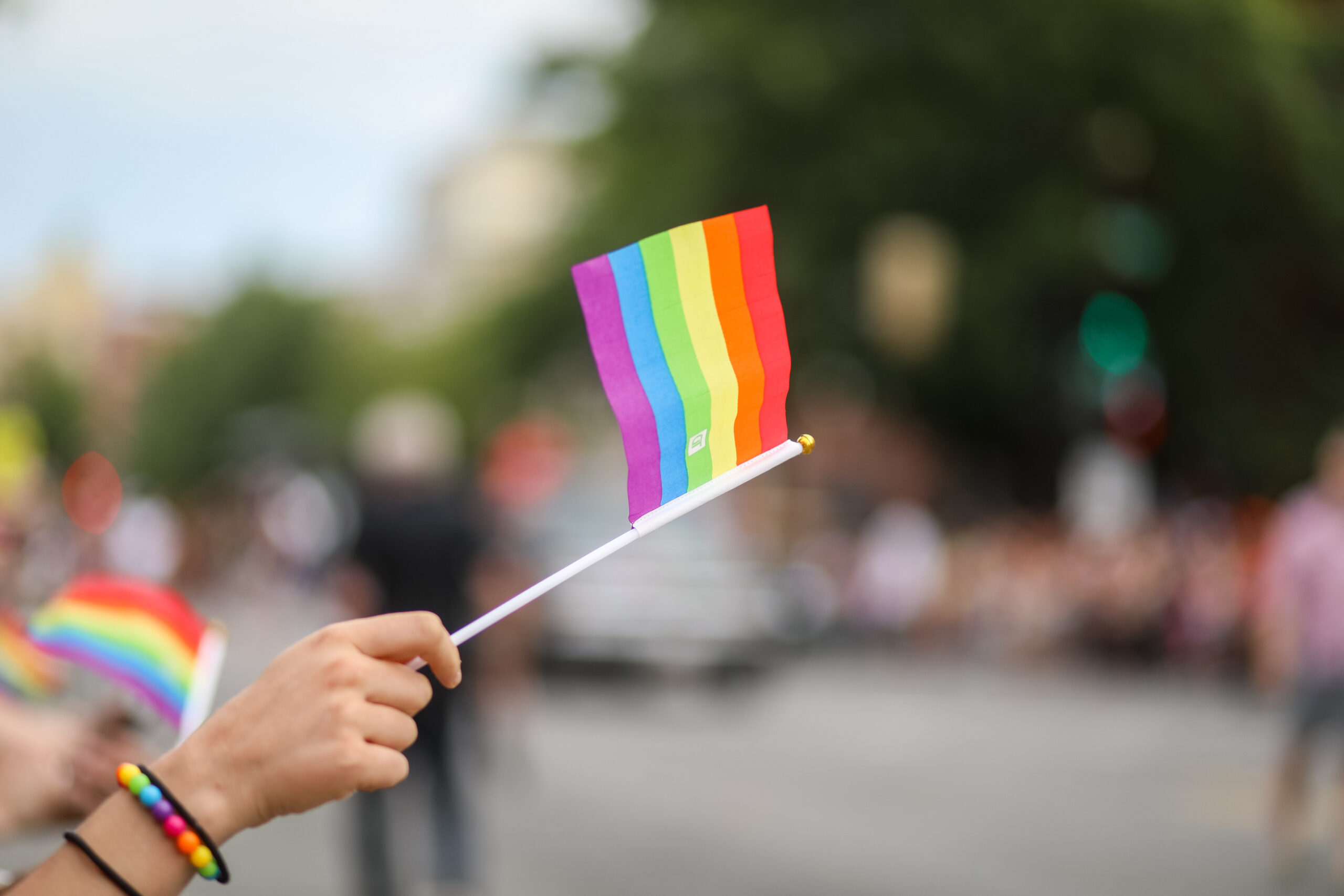 JSSA is strongly supportive of diversity, equality, and inclusiveness of all people — regardless of religion, sexual orientation, or any other factor. JSSA joins with the LGBTQ+ community to celebrate the ideals and principles of Pride Month by providing a variety of relevant resources and information for the community and a listing of opportunities to celebrate LGBTQ+ Pride Month.
What is Pride Month?
LGBTQ+ Pride Month is commemorated each year in the month of June in remembrance of the Stonewall Uprising in New York City. In June of 1969, patrons and supporters of the Stonewall Inn staged an uprising to resist the police harassment and persecution to which lesbian, gay, bisexual, transgender, and queer individuals were commonly subjected.
The Stonewall Uprising is widely recognized as the tipping point for the gay rights movement in the U.S. and around the world.
Today, Pride Month celebrations include parades, picnics, parties, workshops, symposia, and concerts, attracting millions of participants around the world. The purpose of these celebrations is to recognize the contributions that LGBTQ+ individuals made to our society and country.
---
Pride Events
---
Support Resources and Services for LGBTQ+ Youth, Individuals, and Families
Casa Ruby: Based in Washington, D.C., Casa Ruby provides a multicultural, bilingual, LGBTQ+ safe space providing food, shelter, and numerous other health-related services.
The Trevor Project: Provides crisis intervention and suicide prevention services for LGBTQ+ youth and young adults (under 25); an online social networking space for youth, their friends, and allies in the LGBTQ+ community; and an online resource center.
The National Coalition of Anti-Violence Programs: Works to end all forms of violence against and within LGBTQ+ communities and provides reports, toolkits, trainings, and more to prevent and respond to hate violence against LGBTQ+ individuals, families, and communities.
Trans Lifeline: A hotline that offers direct emotional and financial support to transgender people in crisis — for the transgender community, by the transgender community.
SMYAL (Supporting and Mentoring Youth Advocates and Leaders): Supports and empowers LGBTQ+ youth in the Greater Washington area by providing housing services, after-school programs, and online resources.
The DC Center for the LGBT Community: Educates, empowers, celebrates, and connects LGBTQ+ communities with various social and peer support resources.
Bet Mishpachah: A congregation in Washington, D.C. for LGBTQ+ Jews and all who wish to participate in an inclusive, egalitarian, and mutually supportive community. Bet Mishpachah holds weekly Shabbat services, educational events, and social action/social justice community service.
Keshet: An organization that works to ensure LGBTQ+ Jews are fully included in all parts of the Jewish community. Nationally, Keshet offers support, training, and resources to create a Jewish community that welcomes and affirms LGBTQ+ Jews.
Rainbow Youth Alliance (RYA): Based in Rockville, Maryland, RYA provides twice monthly, adult-facilitated, peer-to-peer support group meetings for LGBTQ+ youth ages 13-18. RYA is a safe place to ask questions, find mutual support, and learn information pertinent to their lives.
Whitman-Walker Health: Through multiple locations in D.C., Whitman-Walker offers affirming community-based health and wellness services to all with a special expertise in LGBTQ+ and HIV health care.
Metro DC PFLAG: Helps keep families together and promotes equality and the well-being of LGBTQ+ individuals and their families through support, education, and advocacy.
The Human Rights Campaign: The Human Rights Campaign is America's largest civil rights organization working to achieve lesbian, gay, bisexual, transgender, and queer equality.
---
To find a LGBTQ+ community center near you, click here.