JSSA Thanks Volunteers with a "Mindful" Evening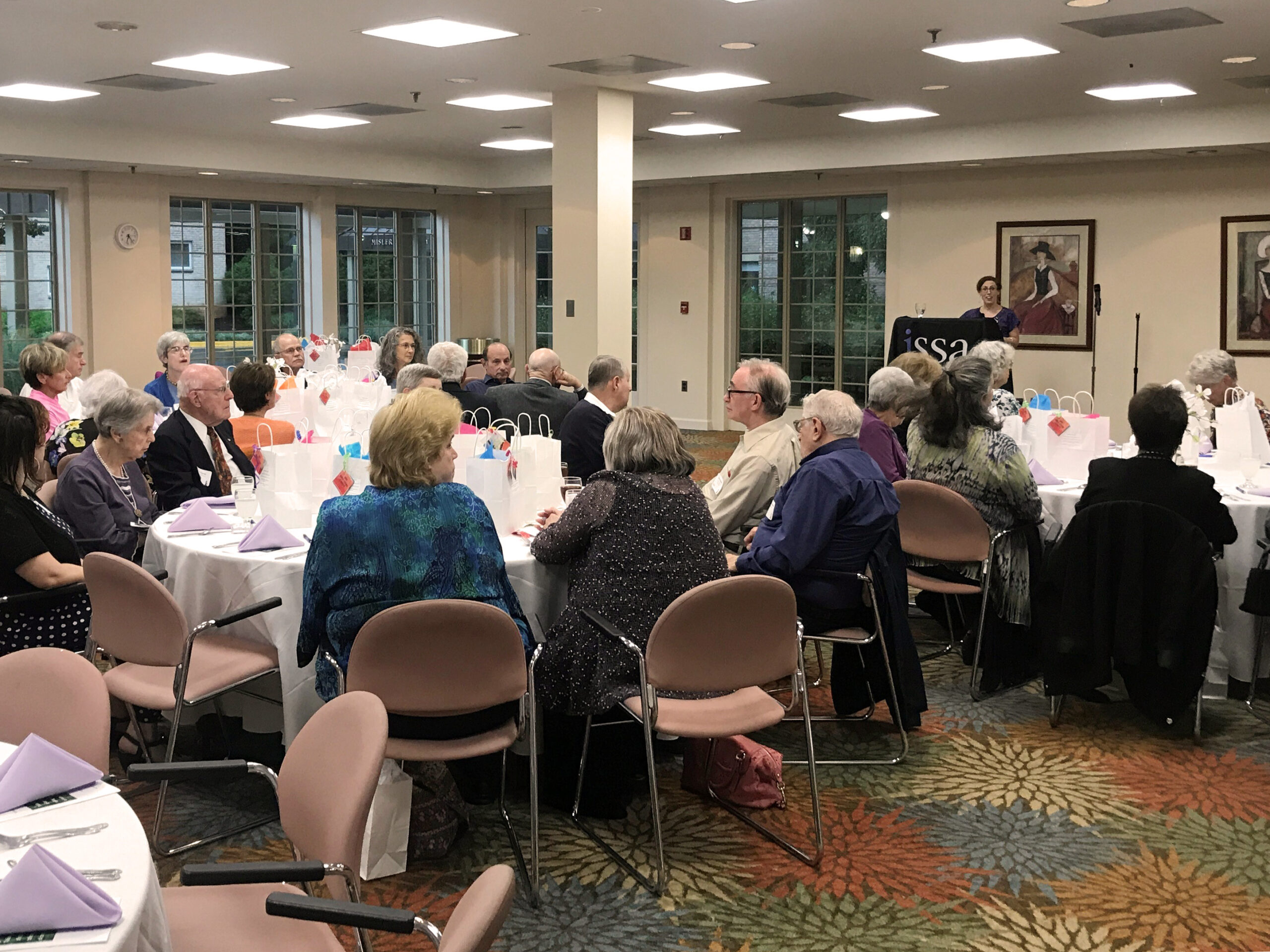 JSSA hosted an interactive evening for volunteers on May 25, 2017 to thank them for their selfless service across our volunteer programs. The theme of the night was "Taking Care of Others, Taking Care of Ourselves."
Following opening remarks from Todd Schenk, CEO; Natalie Merkur-Rose, Director of Outreach; and Elana Premack Sandler, Director of Volunteer Engagement, the microphone was passed to Dr. Tova Rubin, a clinical psychologist with a private practice in Rockville and a JSSA hospice volunteer. Dr. Rubin, who specializes in caregiver support, discussed the need for our volunteers to take care of themselves while also caring for JSSA clients. She also engaged the audience in mindful eating, mindful breathing, and reflective exercises.
After spending time connecting with one another, attendees left with new knowledge about balancing their volunteer activities and self-care. They also received volunteer care kits with a relaxation CD, chocolate chip cookies (for all the ways volunteers chip in), confetti (for celebrating every success), and a set of self-care cards with ideas for everyday practice.
For more information about becoming a JSSA volunteer, please call 301-610-8395.