Listen: JSSA Hospice Social Worker on Palliative Care Chat Podcast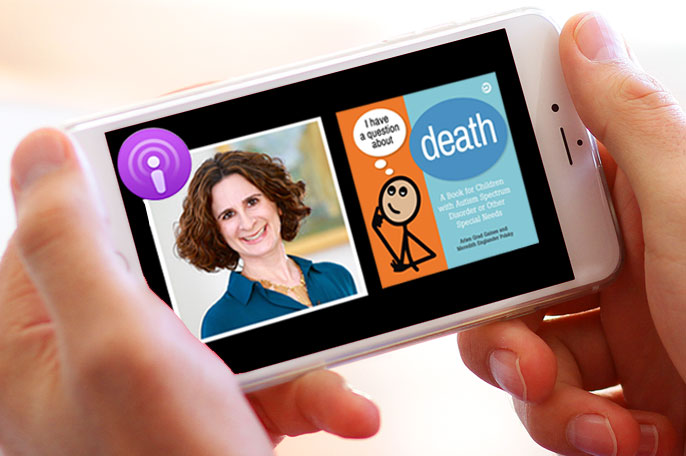 JSSA Hospice social worker Arlen Grad Gaines was a recent guest on the University of Maryland's Palliative Care Chat podcast. She was joined by Meredith Englander Polsky to discuss the book they co-authored, "I Have a Question about Death: A Book for Children with Autism Spectrum Disorder or Other Special Needs," a Moonbeam Children's Book Award winner.
Hosted by Dr. Lynn McPherson, the podcast reaches health care professionals interested in hospice and palliative care.
The conversation begins with an explanation of autism spectrum disorders and why children with autism or other special needs have a hard time understanding death.
When asked why she was interested in writing this type of book, Arlen says, "Most of the books that we see for children on this topic, as you probably know, use animals as the main characters instead of people or often use metaphors that are out of reach for children with special needs."
As the podcast continues, Arlen and Meredith elaborate on the ways that children with autism or special needs process grief and loss. The authors also offer practical suggestions for parents, caregivers, and professionals.
Click below to listen to the full interview.