If You Want to Adopt a Child, Make a Home Study Your First Step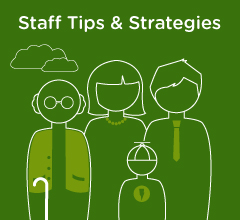 Author: Beth Lutton, LCSW-C/LISW, Adoption Options Executive Director
JCS, which is Baltimore Jewish community's source of expert help with adoptions, is collaborating with Washington's JSSA to meet the needs of prospective adoptive families throughout the life cycle. JSSA is available to provide pre-home study counseling, home study services, and post placement supervision, while JCS will remain available to complete post placement supervision for existing clients, post adoptive counseling and adult adoptee searches.
JSSA's history providing adoption services is long and proud. The original mission of the agency, created more than 120 years ago, was to find homes for orphaned children. Over the years, JSSA has continued to offer adoption services in both Maryland and Virginia while adding many more diverse services for children, families and seniors.

The Home Study
Often for families considering adoption, the home study represents the starting point on the journey to parenthood. Unfortunately, people often approach the interviews done in a home study with apprehension about being judged or misunderstood. Understanding the purpose and content of the home study can lessen these anxieties. This article will explain the basics of the home study process.
The home study itself is a series of interviews focused on exploring the applicants' motivation and readiness to adopt. In this process, future parents are helped to consider the type of adoption that is right for them. The social worker guides this exploration by helping applicants look beyond a child's infancy and consider the needs of a child as he or she grows.
The age, race and any potential special needs of the child to be adopted will be discussed. The applicants' lives and family experiences will be discussed as well. It's important to understand how these experiences may have shaped the applicants' views of how they want to parent the child they wish to adopt.
The home study process includes educating the future adoptive family about the emotions, feelings, and experiences their child may encounter as he or she matures, works to develop positive self-esteem and integrates the dual identities of his or her birth and adoptive families.
Social workers conducting home studies are functioning in dual roles. They are supporting the applicants' goal of building or expanding the family through adoption. At the same time, they are also serving as child welfare workers and advocates for the child who is to be adopted. Social workers are responsible on one hand for assessing the applicants' ability to provide a stable, nurturing home to a child. On the other hand, social workers must also educate the applicants about adoption-related issues that they and their children may face as an adoptive family.
A successful home study should be a helping process that leads to growth and contributes to preparing applicants to be adoptive parents.

Commonly Asked Questions
What are my adoption options? Prospective adoptive parents have the options of pursuing Domestic Agency Adoption, Domestic Private Adoption, or International Adoption.
 I feel overwhelmed when I start researching adoption; there is so much information. How do I know where to begin? If you begin at Adoption Options, a licensed child placing agency in Maryland, one of the many services we offer is a pre-home study counseling session. This session is designed to inform prospective adoptive parents of their adoption alternatives and the unique aspects of each. In this session, Adoption Options will help the family explore what options are right for them.
Who can conduct an adoption home study? A home study must be done by a social worker affiliated with a Licensed Child Placing Agency in your state of residence. JSSA meets this requirement.
Do I need to know what type of adoption I am going to purse before I begin a home study? No. The home study process should help prospective adoptive parents make that choice.
If I have a home study for an international adoption and then decide to do a domestic adoption, do I have to start all over again? Although there are some aspects of a home study that relate to the particular type of adoption an applicant is pursuing, most of the content of a home study is the same. It can be modified if an applicant decides to pursue a different adoption alternative.
Are there universal adoption laws? No. Each state has its own adoption standards that apply to both the home study requirements and the relinquishment of the birth mother and father's parental rights.
What does the term 'revocation' mean? Revocation applies to the length of time a birth mother and father have to change their minds after they have relinquished their parental rights. The revocation period varies from state to state. Often applicants choose a placement agency based on the revocation period in the state in which the placement agency is located.
Is there a good online resource for adoption information? Yes. The National Adoption Information Clearinghouse is a federally funded website that offers accurate state-by-state adoption information. Visit naic.acf.hhs.gov.
Do I need to hire an attorney? You will need to hire an attorney if you pursue a private adoption or to finalize a domestic placement. It is also recommended to re-finalize an international adoption, and many people choose to hire an attorney to complete that process. The American Academy of Adoption Attorneys is comprised of about 360 attorneys across the country who specialize in adoption or consider it one of their specialty fields. The Academy has a website, www.adoptionattorneys.org that offers a member directory by state.
What is the difference between adopting through a state or county adoption program and adopting through a private, non-profit adoption agency? Private, non-profit adoption agencies are working with birth parents who are voluntarily making an adoption plan for their child. Generally these agencies are placing newborns. The county and state agencies most often are placing children who were removed from their families due to abuse or neglect and who became available for adoption only after all attempts to work with the birth parents to address parental problems and reunify the family have failed.
Background on Adoption Options
A Licensed Child Placing Agency in Maryland and Virginia, Adoption Options provides home studies for domestic, private, parental placement and international adoption. Additional services include: pre-home study counseling and guidance, birth parent counseling and surrogate assessments, post placement supervision, post-adoptive counseling and adult adoptee searches for birth parents.