How JSSA is Helping Individuals with Disabilities Find Work, Apply for Benefits Amid Pandemic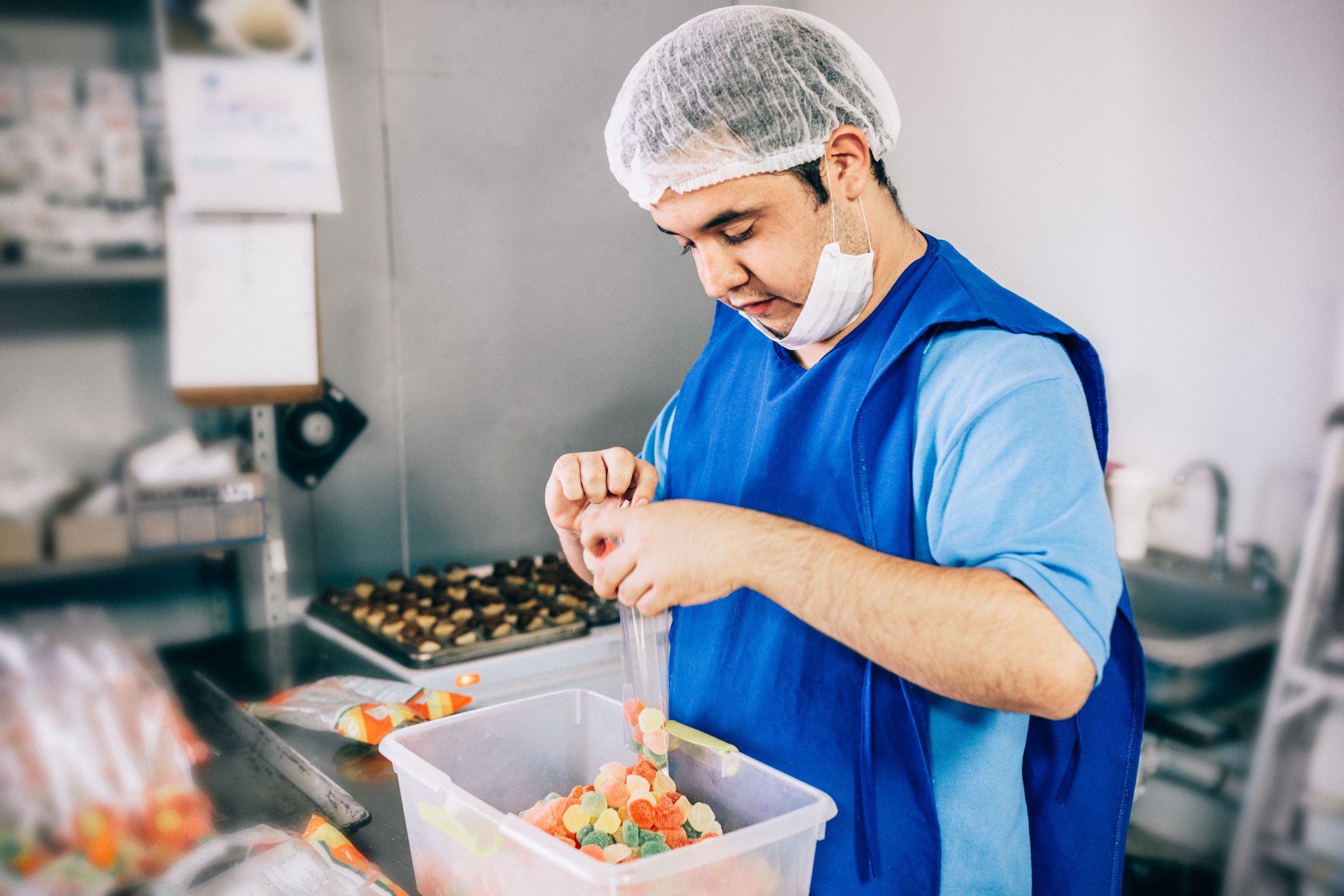 Even during the COVID-19 pandemic, JSSA has been remotely helping over 100 individuals with disabilities secure in-demand jobs, stay safe in their current jobs, apply for unemployment benefits, and much more.
"Our Specialized Employment Services (SES) program helps teens and adults with disabilities – including those with autism – achieve long-term career success and self-sufficiency," said JSSA CEO Todd Schenk. "As JSSA was forced to transition to remote work, our SES staff quickly pivoted to become fully operational to help our clients  navigate these challenging times."
With unemployment rates spiking and many businesses closing, JSSA's Employment Specialists have been taking extra steps to support our clients during the pandemic. Staff is providing virtual assistance with interviews, onboarding assistance and job coaching, while ensuring the health and safety of clients comes first. Recently, clients have been successfully placed in jobs located throughout Montgomery County, Maryland, including  Safeway, Home Depot, Leidos, and Suburban Hospital.
"These job candidates can add tremendous value to any workplace, tackling problems with unique perspectives and tenacity," said Tom Liniak, Director of Specialized Employment Services. "We've seen firsthand the positive impact of inclusive employment on businesses of all types, and we remain committed to helping these individuals find employment and providing essential support to our existing clients at a time when it's needed most."
In addition to helping clients secure and safely retain jobs, JSSA staff is helping an increasing number of clients apply for unemployment benefits after they have been furloughed or laid off. These are individuals, who because of their challenges, would be unable to independently navigate the system to obtain much-needed benefits they are entitled to receive.
Many of JSSA's existing clients, however, are continuing to work at nursing homes, grocery stores, drug stores, hospitals, supply chain companies, IT companies, government facilities (including NIH), health care providers and hardware stores. Some clients are also being assisted with alternative transportation options as public transportation has been curtailed.
JSSA'S SES program has emerged as a respected regional leader in disability employment and is helping to change attitudes and practices of employers toward persons with disabilities. JSSA distinguishes itself by providing clients with access to unique train-to-hire programs at employer sites and long term, on-the-job coaching. We also place a strong emphasis on soft skills training – an important component in a successful disability training program.
Over the past five years, JSSA's SES has cultivated strong relationships with more than 200 local and national employers. These relationships have resulted in the placement of 90 individuals in settings including retail, hospitality, custodial, office, and IT over the past year – a total of 525 placements over the past five years – and a six-month job retention rate of close to 90%.
---
If you or anyone you know needs disability employment assistance during this time, please reach out to JSSA by calling 301-587-9666.