Wraparound: Supporting the Teen, Supporting the Family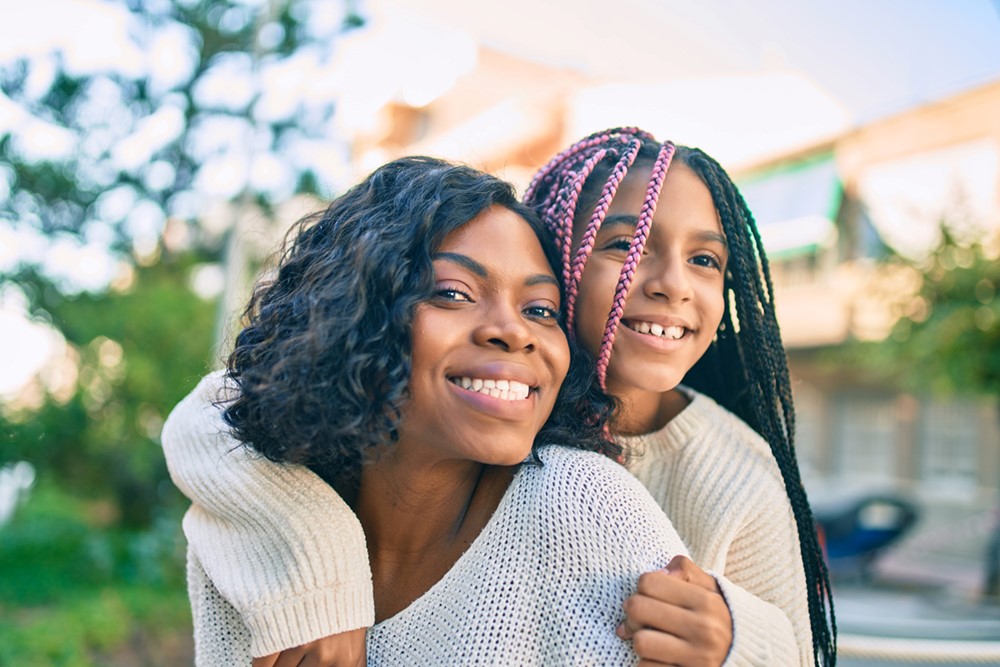 A brother's death and a family move to a new state would be very difficult for anyone. For teenager Jasmine, it was particularly challenging. She struggled with grief and stopped going to school. But a few months working with a care coordinator from JSSA's Wraparound Montgomery has provided her—and her family—the strength and tools to build a new life.
Jasmine worked with a counselor to regain the comfort to return to school, and the care team is determining a treatment plan to support her emotional needs via activities and therapies that Jasmine enjoys. The team is also helping Jasmine's mother adjust to their new community, process her son's death, and deal with a recent job loss and risk of homelessness. Every care team member is activated to support Jasmine and her mother, and they address each large and small obstacle in their way together.
Last year, Wraparound Montgomery provided support services like this to 57 families of school-age children and teens facing complex challenges of child welfare, special education, and behavioral or mental health issues.
"Today, mental health needs are no longer just handled in therapy sessions," Tera German, JSSA's director of behavioral health support services, observes. "We're stretching into the community and meeting people's needs where they are."
"We've expanded to help people with the compounding challenges that arise, from housing to food insecurity and so much more," she says. Because mental health is affected by many factors and challenges of daily life, Tera's care teams focus on individual needs and impacts, assisting families in navigating daily tasks, overcoming obstacles, and cutting through red tape. They celebrate every victory, from significant breakthroughs (like avoiding homelessness) or small wins (connecting to a therapist, getting into the right classroom, or filing needed paperwork). "Most of all," Tera says, "showing up for people and being there every time is what makes a difference."
Helping neighbors wherever and whenever possible is the program's guiding philosophy and uncovers a range of needs.
Fortunately, "the long-term reputation of JSSA in our communities, along with being blessed with amazing funders and board members, gives us a great foundation to compete for grants and break through barriers on behalf of our clients," Tera says.
These opportunities include reaching underserved communities across the DMV to support people in need. "It's been a very busy two years since the pandemic started, but we can do more and must address as much of the need as we can."