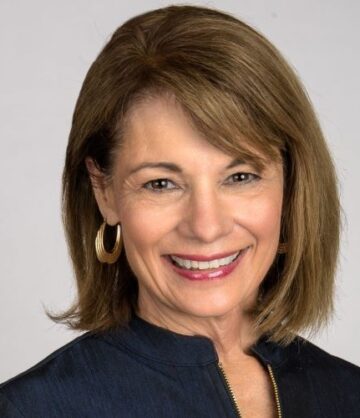 Deborah Peeples, JSSA's Chief Development and External Affairs Officer since 2018, leads a dynamic team of professionals in the development, communications & marketing department. Her role is to ensure that JSSA has the resources required to keep its life-enhancing services and programs affordable and accessible.
Ms. Peeples previously held executive leadership fundraising positions at The Humane Society of the United States, WETA-TV/FM, and Capital Hospice (Capital Health). She also served as the Executive Director of IONA senior services. As a senior consultant, Deborah has helped dozens of national, regional, and local nonprofit organizations with capital campaigns, development assessments, annual fund planning, and board development. In 2008, Deborah was named Outstanding Fund Raising Professional by the Washington DC Chapter of AFP.
A native of Miami, Florida, she received her B.A., M.A., and Ed.S. degrees from the University of Florida in Gainesville and maintained her status as a Certified Fund Raising Executive 1992.  Deborah has two adult sons.