Talking to Your Kids About Racism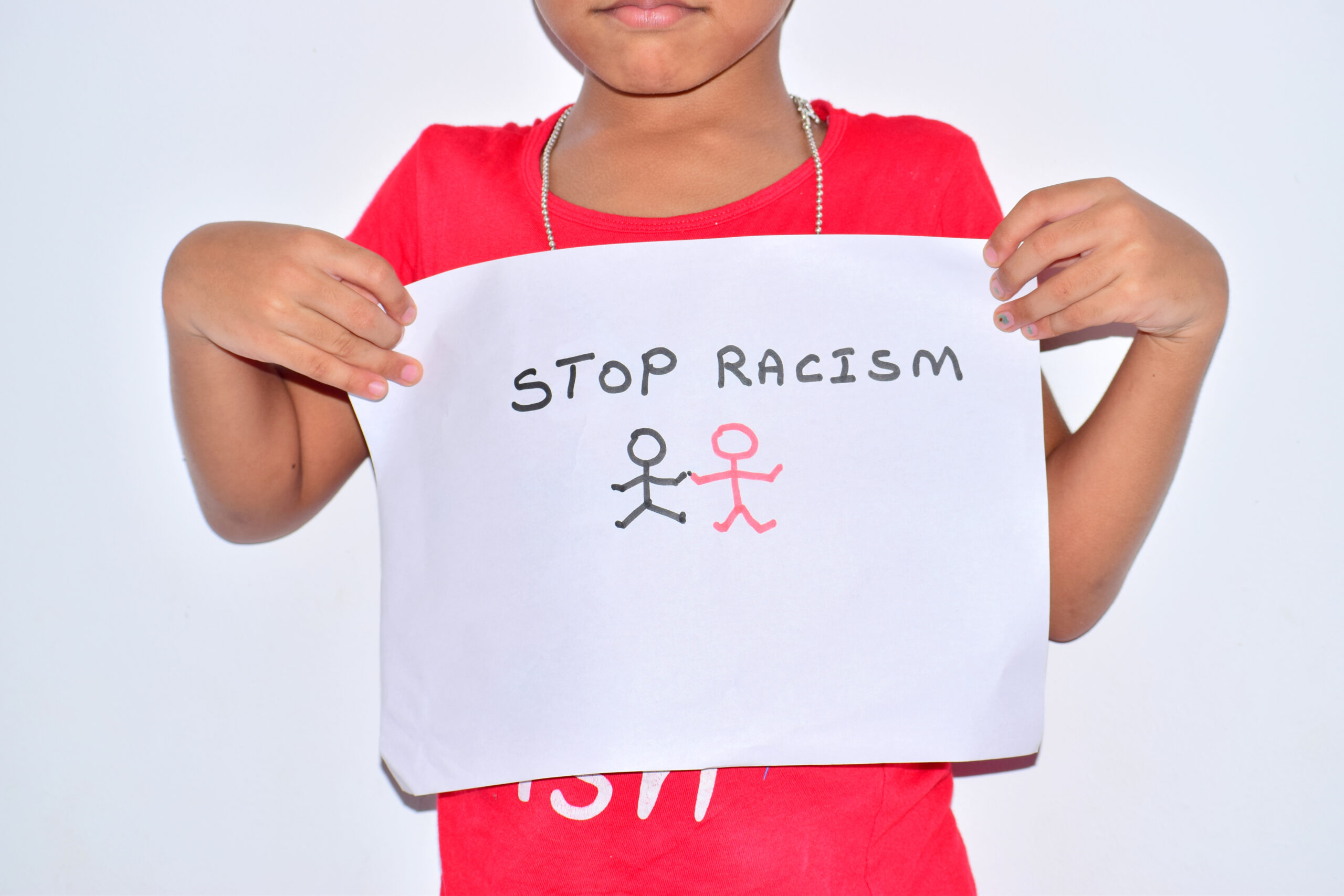 It can be difficult talking to your children about racism and discrimination. Some parents worry about exposing their children to racial issues too early. Others shy away from talking about racism because they themselves might not fully understand and aren't comfortable talking about it. And other parents don't have a choice but to discuss racism because they experience it throughout life.
"Children are never too young to be exposed to diversity," said Dr. Aisha White, Director of the P.R.I.D.E Program within the Office of Child Development at University of Pittsburgh in an interview with PBS Kids. "The research continues to show that children recognize skin color differences at a very young age. As young as 3 months old, they may look differently at people who look like or don't look like their primary caregivers."
Here are some tips to help parents of all backgrounds talk to their children about racism:
Use storytelling – Books can serve as an opening into serious discussion on race and social justice issues, build confidence, and instill pride in BIPOC (Black, Indigenous and People of Color) children, and counter negative messages that they may be absorbing from media. Reading books about leaders like Martin Luther King, Jr., Rosa Parks, Cesar Chavez, and other BIPOC activists can help support a positive racial identity, Dr. White told PBS Kids.
You can also tell stories about the challenges your family (your child's parents, aunts and uncles, grandparents and great grandparents, others) has faced and overcome.
If you and your family don't experience racism, listen to and amplify BIPOC voices. Pay attention to the voices and stories of people who experience racism every day. Share their stories in an age-appropriate way with your child to start a discussion about differences and racism.
Set a good example – As children age, they start reflecting the views and behaviors of those who mean the most to them. They typically look to family members, but also learn from teachers, coaches, and media. Prejudice and hate are learned behaviors — and they can be unlearned. Hate speech, stereotyping, and racist jokes, whether subtle or not-so-subtle, can shape children's views. Using "humor" to normalize stereotypes is unkind and harmful. Let your children know they should feel free to speak up against any sort of bigotry.
Use such opportunities to challenge racism, demonstrate kindness, and stand up for every person's right to be treated with dignity and respect.
Be an ally and help children understand how to be one – Don't be a "bystander" on race. Help your child understand what it means to be, and how to be a change agent and have conversations about standing up for their friends and classmates. Whenever possible, connect the conversations you're having to the change you and your child want to see, and to ways to bring about that change.
Be aware of your own biases – Let your child see you acknowledge and face your own biases. We're less likely to pass on the biases we identify and work to overcome. Give your child an example of a bias, racial or otherwise, that you hold or have held. Share with your child things you do to confront and overcome that bias.
---
To encourage conversations about race and diversity with your children, check out this list of books to read together as a family.