JSSA Service Delivery Status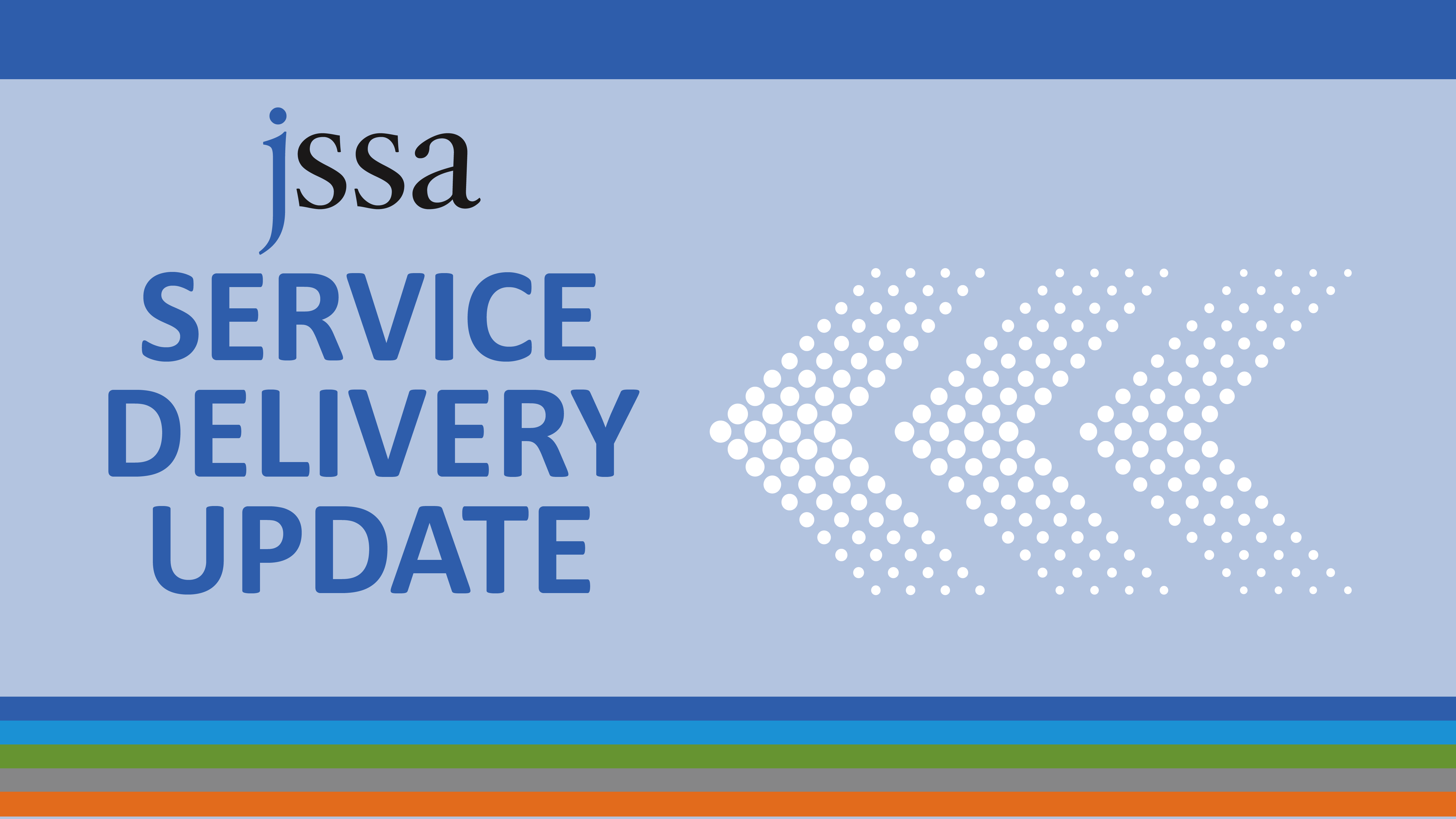 As the health and safety of our clients and staff continue to be our main priority, we are closing all JSSA offices to outside visitors beginning Wednesday, March 18. We remain committed to delivering the full complement of JSSA's services even as the majority of our staff will be working remotely.
Hospice and Premier Homecare will continue providing uninterrupted critical care to patients and are following CDC guidelines for healthcare professionals. JSSA has instituted an unlimited sick leave policy to ensure all staff members who are not feeling well or are caring for an ill family member remain home and still receive full salary continuation.
JSSA's other services will move to virtual visits as much as possible in order to maintain service while protecting clients and staff from unnecessary exposure during this public health emergency. Our virtual services include therapy, care management and employment services. JSSA staff members are contacting current clients to offer these telehealth or virtual visits. Please keep in mind that calls from JSSA staff members may come from blocked numbers while they are working remotely.
Meals on Wheels deliveries and Brenner Transportation's escorted transportation services continue uninterrupted.
JSSA is maintaining active lines for Intake, Inquiry & Screening for all of our services to address new requests or answer questions from existing clients. We appreciate your patience as there may be some delays in responding to inquiries.
Operating status and service delivery updates will be posted to our website, www.jssa.org and our emergency phone number 301-610-8417 as they become available.
JSSA is committed to being the agency you can depend upon in life's most consequential moments. If you have specific program questions or concerns, please feel free to reach out to your service provider directly.