The Other Holocaust Survivors in Bethesda Magazine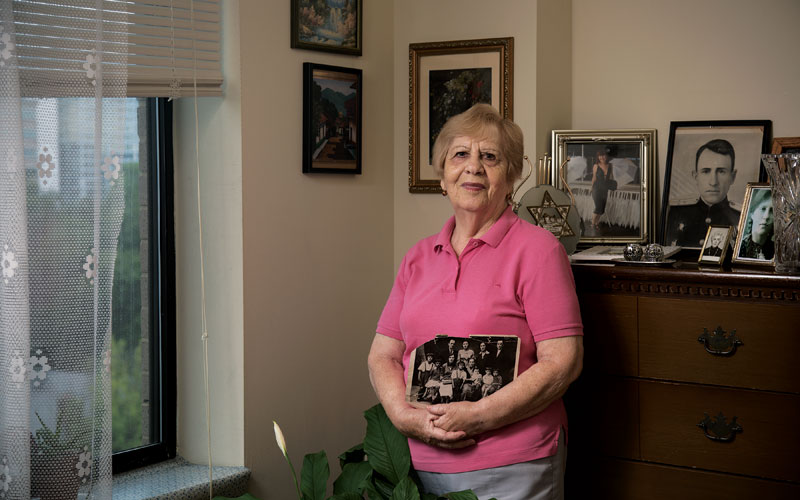 In the January-February 2016 issue of Bethesda Magazine, Eugene L. Meyer writes about Russian Jews living right here in Montgomery County who faced unimaginable hardships during the Holocaust.
They live under the radar, 330 Russian-speaking Jews who survived World War II and ended up in Montgomery County. They range in age from 72 to 94; three were in utero when their pregnant mothers fled the Nazi armies. Technically, they are all considered Holocaust survivors, though they escaped the most infamous death camps and shooting squads by traveling east, away from the front lines, where the Nazi war machine tried and failed to conquer the Soviet Union.

They were children then. Today they are elders. They live among us, mostly in modest subsidized apartments: on East West Highway next to the Round House Theatre in Bethesda; in a high-rise off Route 29 in Silver Spring; in an apartment building for seniors near downtown Gaithersburg. At least one survivor lives in a subsidized apartment in a high-end building off Rockville Pike. Another has a town house in Potomac, near large mansions and gated communities.

Watching over them is the Rockville-based Jewish Social Services Agency (JSSA). Of the 425 Holocaust survivors under JSSA's care, most are from the former Soviet Union. Some have received regular reparations from Germany for years. Others have received a one-time payment of about $2,500 under a 2012 agreement that classified as Holocaust survivors those individuals who had lived in unoccupied areas within 60 miles of the front lines. In 2008, reparations had been extended specifically to survivors of the Nazi siege of Leningrad.