Hospice
Navigating end-of-life care is difficult. The combination of emotional and practical challenges can feel overwhelming. From symptom and pain management to emotional and spiritual guidance, our compassionate Hospice team works attentively every step of the way in supporting you and your loved one's unique situation.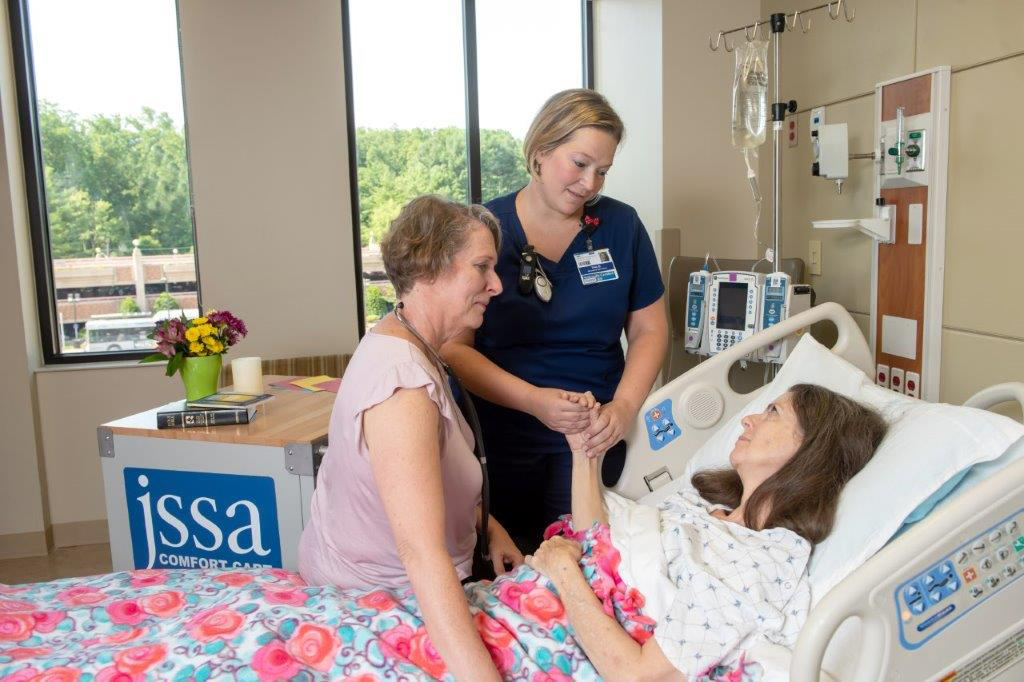 JSSA Hospice provides service to Montgomery County, Maryland residents and is available seven days a week and is completed by a registered nurse.
JSSA's Hospice team offers caregivers and family members a broad range of services, information, and resources to help guide them through end-of-life care.
Hospice services include:
24/7 medical oversight
Nutritional guidance
Emotional support and counseling
Pain management and symptom control
Spiritual support and guidance
Visit with trained volunteers providing massage, pet, and music therapy
Provision of medications, medical supplies, and durable medical equipment
Bereavement support for 13 months following the loss of a loved one
We offer these services wherever "home" is at:
Private homes
Retirement communities
Nursing homes
Assisted living facilities
Independent living facilities
A Collaborative Approach
24/7 access to a hospice staff
Collaboration with the patient's primary physician
Care is coordinated by an interdisciplinary team consisting of registered nurses, hospice physician, social workers, chaplains, hospice aides and volunteers
Instruction in pain and symptom management
Flexible scheduling to accommodate patient and family needs
Hospice consultations and evaluations available at the location of your choice at no charge (physician's order not required)

JSSA can provide a consultation to patients in the hospital, but our services cannot be delivered in a hospital setting.
Transitions Care for Life-limiting Illnesses
Transition is a nationally recognized program for people living with life-limiting illnesses. More >>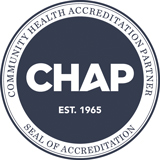 JSSA Hospice is licensed by the State of Maryland and accredited by Community Health Accreditation Partners, a leader in home care accreditation.
If you are interested in becoming a JSSA Hospice or Transitions volunteer, please contact Connie Echeverria at 301-816-2611 or cecheverria@jssa.org.
Forms
Admission/Consent Forms:
Family Forms and Checklists:
JSSA Hospice Hotline – Available 24/7
301-816-2676
hospiceinfo@jssa.org