In Care You Missed It! Watch Breaking Free of Family Trauma: A Conversation with Gail Weiss Gaspar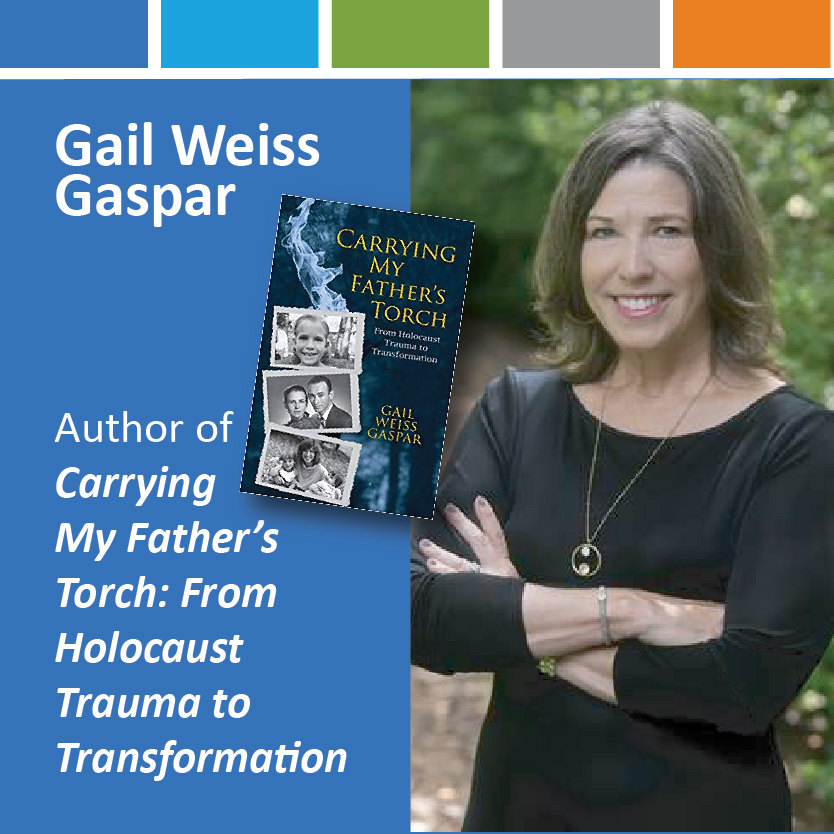 JSSA was honored to partner with Women's Philanthropy of The Jewish Federation of Greater Washington to host a thought-provoking conversation with author Gail Weiss Gaspar about her book, Carrying My Father's Torch: From Holocaust Trauma to Transformation.
If you missed this intimate conversation, you can watch the discussion HERE
Gail grew up very aware that her beloved father survived Auschwitz and the Mauthausen labor camp's brutal environment. Still, she kept her suffering in the steamer trunk and silenced her voice because nothing could match what her father had endured.
Gail's family had secrets, as all families do. It became her job to be the family's secret keeper. It was not until her 63-year-old father stood on stage at the United States Holocaust Memorial Museum and told his story that Gail understood that her voice mattered, too.