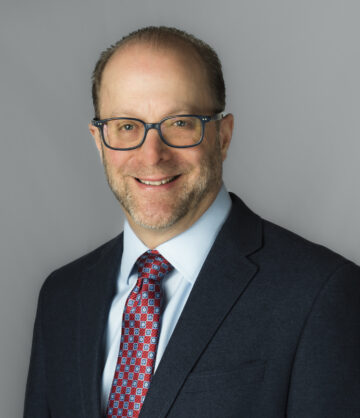 As Chief Executive Officer, Todd oversees daily operations, recommends appropriate program directives and provides guidance to the Board of Directors and staff to enhance both human and financial resources. In addition, he leads endowment and other major solicitation efforts and is responsible for JSSA's strategic and capital planning.
Todd comes to JSSA from the Jewish Board of Family & Children's Services (JBFCS), a $200M organization of more than 2,000 employees serving the needs of over 30,000 New Yorkers annually. He has been active in the social service field for 25 years, including the past 20 years at JBFCS in various leadership roles ranging from oversight of program services to fiscal and budget management.
Todd has been recognized by the Coalition of Behavioral Health Agencies and the New York State Case Management Coalition for his leadership and collaboration with government and provider organizations to advance the state's mental health field. He has demonstrated a commitment to culturally competent care, supporting efforts of his organization to address the needs of the city's Orthodox Jewish community, helping spearhead an initiative to "Confront Structural Racism" and sponsoring the work of an LGBTQ task force.
Todd earned a BA from the University of Michigan, a M.Ed. in Counseling Psychology from Cambridge College and an MBA from Columbia University Business School.