Our Community Our Kids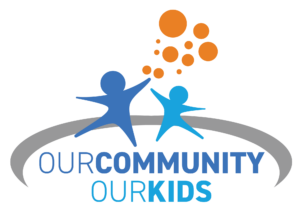 In May 2020, JSSA celebrated Mental Health Awareness month by launching the Our Community Our Kids initiative. Two free webinars were provided to more than 150 registered participants to engage the community and create awareness of system of care theory and best practices.
This initiative is an effort to revitalize system of care efforts in Montgomery County, advancing an approach which builds partnerships to create a broad, collaborative, integrated and innovative service delivery system for meeting the needs of youth and families in our community. JSSA's goal for the Our Community Our Kids initiative is to provide training for community-based professionals, public child and family serving agencies, youth, families and policymakers to develop an understanding and practice of collaboration and values-based decision making at all levels of service provision.
Participants in JSSA's training develop the knowledge to support the neediest and most vulnerable youth and families in ways that are family driven, youth guided, community based, strength based and culturally and linguistically competent. Our Community Our Kids will also highlight ways in which families, youth, child serving agencies, and providers can work together in developing and implementing systemic changes which reflect Systems of Care best practices; ensuring positive outcomes for our kids as well as our community.
Trainings will be offered every month beginning in August 2020 and will provide Category I CE credits. If you would like to be on the distribution list for the training announcements please email Kiran Dixit –kdixit@jssa.org.
---
On May 12th, Dr. Raymond Crowel, Director of Montgomery County's Health and Human Services, welcomed all the participants and spoke about the importance of incorporating system of care values and principles at all levels – service delivery, policy, finance and legislation and outcomes and evaluations.
Components of systems of care include Wraparound, family support and navigation, and youth voice and engagement.
Beth Stroul, a leader in system of care, provided the keynote and gave the participants an overview of what System of Care is and how a community can successfully implement the values and principles.
Click here for the presentation.
---
On May 26th, the second part of the series was launched and it focused on youth voice titled, System Survivors: A Facilitated Discussion."
The series featured a facilitated conversation with youth that have experienced life in the mental health system. Leaders in youth engagement shared their experience and expertise about ways to improve the lives of transition age youth in our community. This panel provided an opportunity for professionals to hear directly from youth about what works and lessons learned.
In addition, they discussed what is needed to build a comprehensive system of care where youth voice is valued and included. The panelists were articulate and insightful and their input was valued by the participants.
Participant Bios
Lois Ngam is a 22-year-old college student, born and raised in Cameroon, West Africa. She moved to the U.S. in 2010. Currently, she is pursuing her BS in Nursing with a minor in Psychology at Coppin State University in Baltimore. During her spare time, she loves couponing, cooking, and baking for friends and family.
Wesley Reyes is a youth support partner at Bridges to the Future. He wants to help youth and young adults realize their potential and lay out their goals in achievable ways. Wesley received his bachelor's in psychology and criminal justice at Frostburg State University, and from there went on to start his master's in forensic psychology. Wesley strives to continually improve himself and tries to make the most of his time by staying active, studying, and spending time with friends and family. Wesley loves sports, is an avid movie fan, likes to play any kind of video game, and loves food. Wesley hopes to become an agent for the FBI and work as an investigator.
Rosely Marcial is a peer youth supporter with Bridges To the Future. In this position, she uses her lived experience in mental health to assist the youth in gaining control over their lives and creating positive change in their transition to adulthood. Rosely, while being part of the Honors Program, Phi Theta Kappa Honor Society, and The National Society Of Collegiate Scholars, received her Associate Degree in Psychology from Prince George's Community College and is now pursuing her Bachelor's Degree in Psychology at Morgan State University. Whenever she isn't working or studying she spends her free time coordinating events for her local community. She plans, develops, monitors, and conducts post-event evaluations to determine how future events could be improved in the future.
Savannah Sejour was born and raised in Montgomery County, Maryland. She is currently working a 9 to 5 job to support her self-sufficient lifestyle, and is aiming to finish school and advance to higher education over the next few years. In her free time she enjoys doing a variety of arts and crafts, including candle-making. She also enjoys roller skating, yoga, and meditating. Savannah aims to complete her education and career goals, in regards to earning her MBA and succeeding in the many projects that will add to the foundational preparation of her goals.
---
Resources
Information relating to system of care and Wraparound
Information about Montgomery County Federation of Families for Children's Mental Health
---
JSSA is a provider of the wraparound process. Additional information about these programs and ways to make referrals can be found by clicking here.