Practical and Personal Concerns about Driving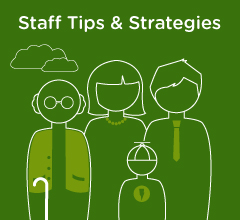 Author:
Most people are aware that the ability to get around our community can be a challenge as we age. In fact, transportation and mobility for seniors is now getting the attention of many of our Montgomery County leaders. Did you know:
Montgomery County is the home of 150 providers of transportation services for older adults?
The Montgomery County Commission on Aging just completed summer meetings about transportation difficulties facing older adults?
The Commission on Aging has called on county politicians and candidates to make public commitments to ensure that seniors' transportation needs are addressed?
Getting around our communities by car becomes more difficult over time due to arthritis, reduced response time and other physical limitations that we often cannot control. However, it is difficult to give up the ability to just pick up and go. The value of independence runs deep in our culture. Reducing or eliminating driving can become an important and sensitive issue.
However, instead of ignoring warning signs to limit or stop driving, why not be proactive and look for them? When people you care about express concern regarding driving, I encourage you to respond with an open mind by discussing your feelings and the future challenges you foresee.
JSSA's highly trained senior services professionals can assist you in organizing these thoughts, feelings and plans about a change in your driving habits. We can help you identify options to meet your individual needs by connecting you to resources within JSSA and throughout the broader Montgomery County community.