Mental Health Consultation Request
Feeling overwhelmed, depressed or anxious during this pandemic? You are not alone.  JSSA is here for you.
If you are interested in getting a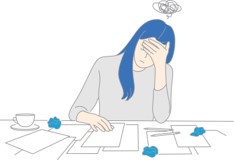 30-minute consultation with a licensed JSSA mental health clinician, please fill out the form below and someone will follow up with you to make an appointment.  If you have additional questions, you can call our Inquiry & Screening Department at 301-816-2633.