JSSA's Volunteer Juliann Goldman Wins National Hospice Volunteer of the Year Award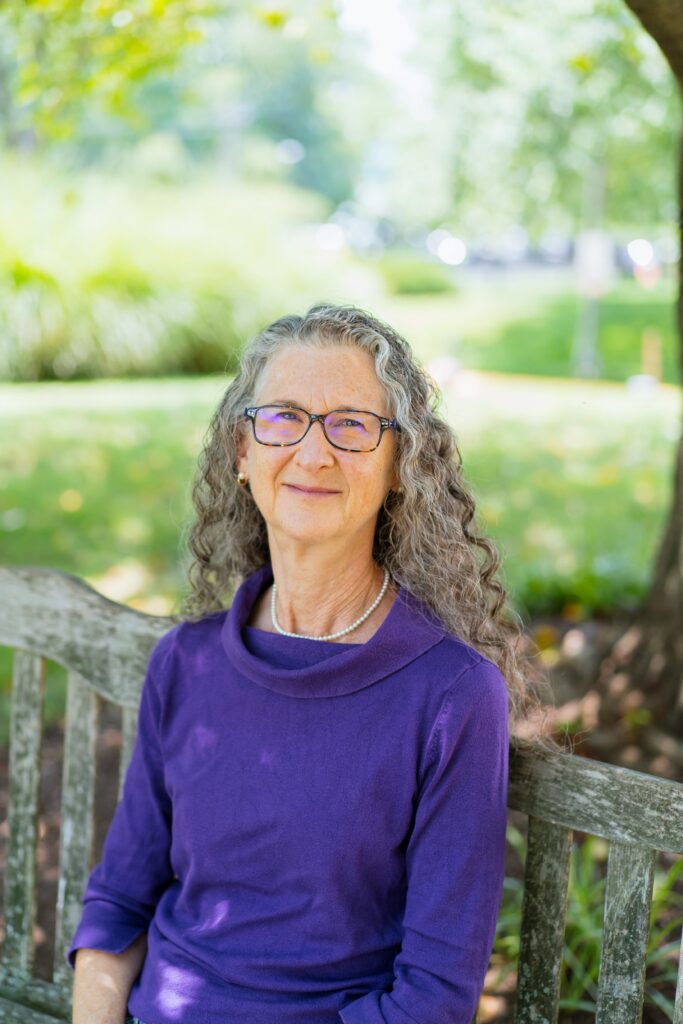 Juliann Goldman started as a JSSA Hospice volunteer in 2007.  More than 14 years later, she talks about how working as a Hospice Volunteer has helped her grow tremendously as a person.  While she acknowledges that some could view serving as a volunteer in a hospice program as a sad experience, Juliann describes it as rewarding.
"We're all going to die, and, sadly, I can't be with the people I'm serving longer, but I am making patients' lives better and their families' lives better with the volunteering that I and others do," she said. "It's a worthwhile venture."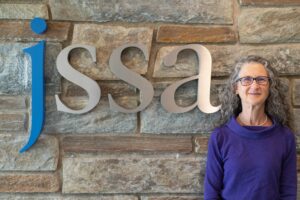 It is a venture that has earned her national recognition. The National Hospice and Palliative Care Organization [NHCPO] recently announced Juliann Goldman as the recipient of the "Volunteers are the Foundation of Hospice" award.  The award celebrates hospice volunteers who best reflect the universal concept of volunteerism in its truest sense – serving as an inspiration to others.
Among the numerous memories acquired throughout her volunteerism, Juliann notes one stand-out moment was when she worked with a woman with MS (Multiple sclerosis) who was gradually losing the ability to communicate.
Juliann helped create a spelling board that allowed the woman to "speak."
"I thought 'Wow," because it worked, and it made her feel so much better," she recalled. "We had so much more quality time because I did not always have to guess what she was telling me."
"As a volunteer, I have met so many really interesting people," she continued. "I feel that I've become an important part of their lives at that moment."
Juliann first heard about JSSA through her synagogue; then, her father participated in JSSA's bereavement counseling and became active in the widow and widowers' support group.
Juliann came to JSSA after her second child was born with severe congenital disabilities.  At the time, JSSA had a pediatric hospice.
In the beginning, Juliann says her volunteerism with JSSA was visiting one or two people, but with longevity came more responsibilities.  When asked what makes a good volunteer, Juliann said a big part is "patience."
"It's the ability to sit back and listen," she explained. "As a Hospice volunteer, you need to be quiet and let other people talk."
As for Juliann's reaction to being recognized as NHPCO's Volunteer of the Year, she admits to being quite surprised, particularly after learning the magnitude of the award and rigorous selection process.
Juliann's humility was evident throughout the conversation as she described navigating the pandemic as a team effort.  Volunteers came together to organize sewing masks as well as collecting donations and distributing PPE.
When it comes to JSSA's response, Juliann commended the organization for its commitment to ensuring patients, volunteers, and staff safety. However, as soon as it was safe to return, Juliann was eager to help in any way she could.   Today, Juliann is part of a volunteer crew that ensures that JSSA Hospice staff perform crucial work by organizing and distributing PPE [Personal Protective Equipment].
Like Juliann, many volunteers have also continued to help for many years. "Many volunteers are incredibly committed and stay in our role for a long period, longer than some staff in some instances."
Juliann shared some of the memories she holds dear, from playing chess to drawing with clients.  She noted how the Hospice clients express their appreciation.
"They're expecting to see you, and you mean something to them," she said. "For some of these people, you're the only person besides the nursing home staff that comes to visit them, which is sad."
Juliann Goldman was honored at a special ceremony held at the Interdisciplinary Conference in Memphis, Tennessee, where she accepted the award virtually.   For more information, visit https://www.nhpco.org/.