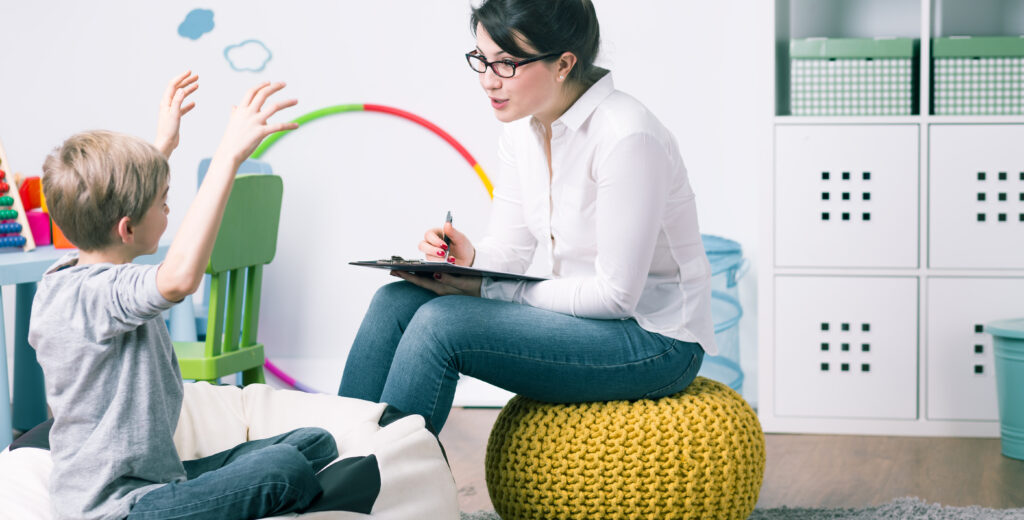 Internships for Graduate Students at JSSA
JSSA offers graduate-level students Practicum - 1st year, and an Internship - 2nd year.
APPLY HERE
JSSA offers graduate internship opportunities to students pursuing a degree in social work, mental health counseling, psychology, and other degrees. Both Foundation and Advanced-level students are eligible for an internship at JSSA.
JSSA offers a robust internship program where students receive training and supervision, ensuring that all students get a well-rounded opportunity to provide effective clinical care. Students can be placed in two departments at JSSA – Mental Health Services or Hospice. Within the Mental Health department, students either work from our Rockville, Maryland location or our Fairfax County, Virginia location.
Applications are submitted as early as January, and the majority of the graduate students start in the Fall. A typical cohort consists of anywhere from 12-17 graduate students.
Here is the description for graduate internships in the Mental Health Services department
at JSSA:
The Mental Health Services (MHS) Student Learning Program at JSSA offers internships for students at various phases of their education/careers. We offer experiences for advanced high school and undergraduate students and graduate students (Foundation and Advanced Year) who are seeking exposure to community-based mental health services and are provided with a wide array of learning opportunities, special projects, and activities.
JSSA's Student Learning Program offers field placements as part of the requirements for master's level training in social work and clinical and counseling psychology, both at the foundational and advanced levels. Our desire is to provide a challenging and rewarding experience for those students accepted into our student learning program. Our field placement program is structured and ensures that students engage in training and onboarding prior to engaging in clinical work.
The student intern will have the opportunity, through a variety of experiences, to develop and practice the knowledge and skills they learn in the classroom in a real-world setting. We strive to offer interns a strong clinical experience that promotes their training and identity as mental health professionals as well as opportunities for personal growth and development.
After the student intern has successfully gone through the application and selection process, they are invited to join our program and become part of the student learning community. The internship experience begins with an onboarding and orientation phase. This includes an introduction to JSSA, MHS, and several important training sessions.
Master's level interns are assigned to a supervisor/field instructor and will join one of the MHS Teams/programs for the duration of their internship. The Student and the Field Instructor will collaborate to identify specific Learning Goals and Growth Opportunities that will assist in designing a rich internship experience.
There will be opportunities both through their role on the assigned team, as well as other teams to gain knowledge and clinical practice and engage in direct and indirect client services based on goals, areas of desired growth, interests, program needs, and requirements of your academic institution. As the students interact across teams, they may also be assigned a task supervisor who will oversee specific tasks/projects/activities on a time-limited basis, depending on the nature of the task/project/activity.
There are several components to the structure of the internship in MHS at JSSA. They include clinical experience, individual supervision, group support/supervision, and academic/training.
I. Clinical Experience – Establish Learning Goals and Growth Opportunities
1. Assigned Team – direct and indirect
● Attend weekly team meetings
● Client engagement as appropriate – individual/group/family therapy/resource engagement/case management – when will they start to see clients? Assessment and working with the Field Instructor – gauging readiness while realizing that there are school expectations…demonstrate that they are able to manage themselves – anxiety, emotions and be able to self regulate….allowing for shadowing to reduce anxiety and learn and debrief
● Developing Learning goals with the supervisor
● Special projects – targeted therapy plan/research project
● Duration of internship
2. Across Teams – direct and indirect service
● Facilitated by the Director of Student Learning
● Task Supervisor – targeted task, case, or project
● Meetings as needed with the task supervisor
● Collaboration – task supervisor/ field instructor/Director Student Learning
● Short-term/time-limited engagement
● Work with the field instructor to explore other available projects and tasks
across Mental Health Services and other departments at JSSA.
II. Individual Supervision (1 hr/wk min.)
● Scheduled weekly supervision
● Consultation meetings/contact as needed
III. Group Process/Supervision/Intern Support/Community Building (1.5 hr/wk)
● Weekly group supervision facilitated by the Director of Student Learning
● Quarterly intern check-in meeting facilitated by the Director of JSSA Training Institute & JSSA Intern Program/Academic Institution Liaison
IV. Academic Component/Training Opportunities
● Intern attends trainings offered by JSSA Training Institute – required and recommended scheduled throughout the internship
● Intern attends periodic trainings as assigned – offered by JSSA Team Leaders/clinicians on various topics scheduled throughout the internship
● Intern attends/presents at monthly Case Formulation/ Case Conference (1x/month)
The following are details regarding skills that an intern can obtain while at JSSA –
● Individual Clinical Skills Building: provide weekly individual therapy. Students
will be trained on utilizing a person-centered approach in providing care. They may
conduct assessments, formulate a plan of care with the client and develop strategies
and skills using a variety of therapeutic approaches. They will also be trained in developing effective crisis plans.
● Case Management: The intern will provide case management for each client seen individually. Case management will include but is not limited to collateral contact, resource-finding, intake, treatment, and discharge planning.
● Family Skills: Per learning needs, hourly commitment, and ability, intern to co-facilitate family therapy when applicable.
● Group Skills: Depending upon the program and need, interns will propose and work with the direct clinical supervisor and staff to develop a time-limited, issue-oriented group for clients or families of clients. Interns will co-facilitate this group with social work staff. Intern to record all group notes and ensure continuity of care through excellent communication with treatment teams.
● Documentation: Intern to complete all documentation related to individual cases, including assessments, treatment plans, treatment reviews and reports, discharge summaries, progress notes, and other documentation. Interns will be trained on how to use an electronic health record and engage in the collaborative documentation process with the client.
● Field work: Per learning needs, the intern will provide services to clients in the community (at school, home, or other locations).
● Continuing Education and Training: Students will have the opportunity to participate in CE training events provided by JSSA Training Institute. They will assist with the registration process and participate in the training, where they will learn a wide variety of therapeutic techniques and skills. They will also learn how to enter evaluation data and write reports to provide to trainers.
● Supervision: The intern is expected to participate in one hour of weekly supervision with a direct supervisor, participate in weekly group supervisions, participate in meetings as scheduled with other program staff, and attend other scheduled trainings.
● Project Management: With the guidance and supervision of JSSA staff, students can undertake a project. Examples of projects could be:
o Writing an article pertaining to a mental health condition for the website – this will involve doing research and collecting relevant data yet.
o Developing curriculum, including pre and post-tests
o Support various departments within JSSA to conduct outreach – this could include making phone calls, preparing presentations, etc.
Applicants must be able to:
● Clear criminal background check
● Obtain a Level One fingerprint clearance card prior to the start date
● Demonstrate initiative by following up with staff and leadership as directed by supervisor/s
● Seek input and feedback on a consistent basis from staff and supervisor/s and incorporate feedback into behavior
● Demonstrate flexibility and have a can-do attitude
● Strong ability to respond quickly and accurately to staff direction
● Strong ability to utilize proper communication skills
● Strong ability to maintain a professional relationship with placement, parents, family members, teens, and school staff
● Ability to appropriately and professionally document and write reports in a timely manner
● Strong ability to utilize time management skills and effectively meet all timelines
● Ability to communicate & work with a multi-faceted team of professionals.
JSSA has been a placement site for graduate programs from the following universities:
· Johns Hopkins University – Department of Clinical Counseling and the Public Health Program
· University of Maryland
· Catholic University
· Hood College
· Indiana University
· University of Southern California
· Widener University
· Ohio State University
· George Mason University
· Pepperdine University
· Rutgers University
· Fordham University
· University of Central Florida
Students from any university are eligible to apply.
If you have any questions about JSSA's graduate internship program or if you want to get
connected with a previous intern, email kdixit@jssa.org.