Give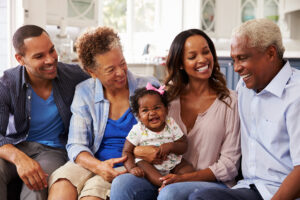 You play an important role in helping individuals and families of all religious backgrounds, races, and ethnicities across the Greater Washington metropolitan area to receive the support they need to meet emotional, physical, and social challenges.
Show your commitment to the work we do in the community with a gift to JSSA, and join us as we bring more services to the children, adults, and seniors who need them the most. There are a variety of ways that you can make a donation.
DONATE ONLINE
Make a secure donation online.
DONATE OFFLINE
Please print this mail-in donation form, make all checks payable to JSSA, and send both to the following address:
JSSA
Attn: Development Department
200 Wood Hill Road
Rockville, MD 20850
HOLIDAY GIVING
Interested in supporting those in need at Passover, Rosh Hashanah and Hanukkah?  Click here to make your donation now.
PLANNED GIVING
Leave a legacy gift to ensure that JSSA can continue helping individuals and families overcome the challenges in their lives for generations to come.
STOCK AND WIRE TRANSFERS
If you are interested in making a wire transfer or stock gift to JSSA, please contact Deborah Peeples, Chief Development and External Affairs Officer, at 301-610-8343 or dpeeples@jssa.org. We ask that you let us know which stocks you are transferring so JSSA can acknowledge your contribution.
CAR DONATIONS
Give your old car a new purpose by donating it to JSSA. The process is as easy as 1-2-3:
Call our development department at 301-610-8370 and have your car's Vehicle Identification Number (VIN) and title on hand.
Our towing service will schedule an appointment at your convenience to pick up your vehicle, keys, and title.
Once your car sells at auction, the net proceeds help JSSA continue to support local individuals and families in our community.
We will call you after the sale to wrap up the donation process. The net proceeds of your car at auction determine the tax credit you receive. Please consult an accountant for tax questions. 
AMAZON SMILE
When you log into Amazon Smile, Amazon donates a percentage of your purchase price to JSSA at no extra cost to you.
iPOD DONATIONS
Your donation of iPods and headphones allows us to transform the quality of life for our patients with Alzheimer's and dementia. Besides being an enjoyable activity, listening to music has been shown to increase cooperation and attention, reduce agitation, and enhance engagement. Please call 301-816-2611 for more details.