Volunteer Opportunities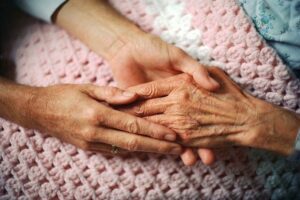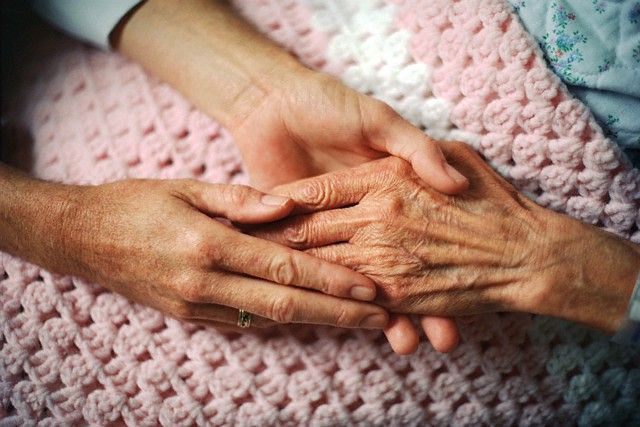 You can make a lasting difference in someone's life and have a mutually rewarding experience by volunteering at JSSA.
JSSA matches your interests and skills with the needs of our clients, patients, and staff. We welcome the involvement of individuals and groups of all denominations who want to gain the experience and derive the satisfaction of helping others in need.
---
Interested in becoming a JSSA volunteer?
View upcoming Hospice Volunteer trainings.
---
Healthy Meal Delivery
Meals on Wheels volunteers pick up kosher, nourishing, low-salt meals and deliver them to seniors in Montgomery County who are unable to cook for themselves.
Nourish Now volunteers pick up food from the Nourish Now food pantry in Rockville and deliver it to Holocaust survivors' homes.
Holiday Basket Delivery volunteers deliver packages of food and ritual items at Passover, Rosh Hashanah, and Thanksgiving to individuals and families who would otherwise be unable to celebrate the holiday comfortably. 
Social Support for Older Adults and People with Disabilities
Friendly Visitor Volunteers visit Holocaust Survivors and Older Adults too frail to go out by themselves. Together the older adult and their visitor decide how they will spend their time – by paying bills, going out to lunch or a movie, or enjoy conversation at home. The companionship, discussion and contact our volunteers provide are critical to the older adult's well-being.
Café Europa volunteers help JSSA coordinate socialization programs for Holocaust survivors. These gatherings are important opportunities for survivors to socialize, share memories and discuss unique experiences.
Himmelfarb Mobile University volunteer instructors help older adults stay healthy by engaging their minds in learning. Volunteers share experiences, interests and talents with residents of retirement communities and nursing homes. Courses cover a wide range of topics including: art, architecture, literature, history, current events and more.
Out & About / Going Places volunteers enhance these monthly social club events by being a positive role model and providing support during events as needed.
Personal Shopper volunteers assist frail older adults with their grocery shopping. Some volunteers accompany them to the store; others pick up grocery lists and return with full shopping bags. With volunteer support, more older adults can remain independent in their own homes.
Hospice and Transitions
Hospice volunteers are integral members of our hospice care team. After specialized training, volunteers offer emotional, spiritual and social support to people in their last weeks and months of life and to their families. Volunteers respond to the unique needs of each patient and family. Some listen to music together, discuss memories, read aloud or provide much-needed respite for family caregivers.
Transitions volunteers visit individuals living with life-threatening illness each week to offer companionship.
Office Support
Office support volunteers answer phones, prepare mailings, compile information, and perform other administrative tasks essential to the daily  operations of the agency.
For more information about volunteer opportunities at JSSA, please contact Adrienne Ognibene at 301-610-8414 or volunteers@jssa.org.