Volunteer Opportunities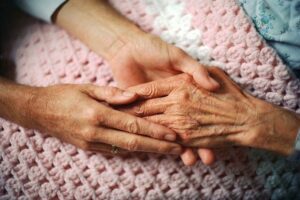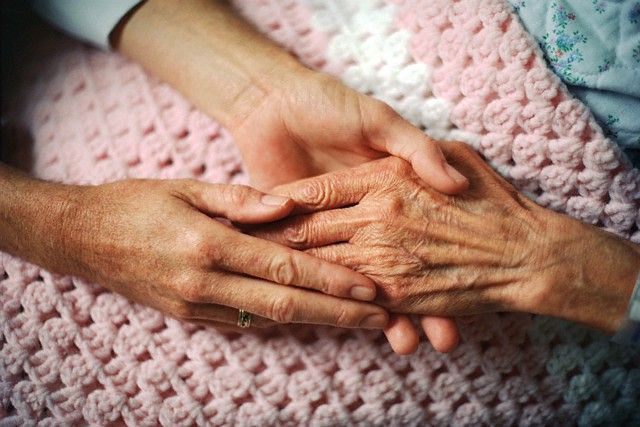 You can make a lasting difference in someone's life and have a mutually rewarding experience by volunteering at JSSA.
JSSA matches your interests and skills with the needs of our clients, patients, and staff. We welcome the involvement of individuals and groups of all denominations who want to gain experience and derive the satisfaction of helping others in need.
---
Interested in becoming a JSSA volunteer?
View upcoming Hospice Volunteer trainings – On Hold During Pandemic
---
Healthy Meal Delivery
Meals on Wheels volunteers pick up nourishing meals and deliver them to seniors in Montgomery County who are unable to cook for themselves. We are not onboarding new Meals on Wheels volunteers at this time.
Nourish Now volunteers pick up food from the Nourish Now food pantry in Rockville and deliver it to the homes of Holocaust survivors and older adults. This volunteer opportunity only requires a commitment of two hours per month, making it ideal for families or for individuals with limited availability. We are not onboarding new Nourish Now volunteers at this time.
Social Support for Older Adults
Technology Tutor volunteers teach seniors how to use their electronic devices including mobile phones, tablets, and/or computers. Many of our seniors need basic help learning how to send and receive texts, open emails, download apps, and perform internet search functions to increase access to wider socialization opportunities. We are not onboarding new Tech Tutors at this time.
Friendly Visitor volunteers provide companionship to Holocaust survivors and older adults too frail to leave their homes by themselves. This type of in-person contact is crucial for their well-being. Volunteer activities may include taking clients out for coffee, engaging in conversation at home, or teaching them how to navigate Facebook or Skype in order to connect with family members.
Café Europa volunteers help JSSA coordinate socialization programs for Holocaust survivors. These gatherings are important opportunities for survivors to socialize, share memories, and discuss their unique experiences.  We are not onboarding new Cafe Europa volunteers at this time.
Himmelfarb Mobile University volunteer instructors share their experiences, interests, and talents with residents of retirement communities and nursing homes to keep their minds engaged. Courses cover a wide range of topics, including art, architecture, literature, history, and current events.
Personal Shopper volunteers assist frail older adults with their grocery shopping. Some volunteers accompany clients to the supermarket; others pick up grocery lists and return with full shopping bags. This type of volunteer support allows older adults to remain independent in their own homes.
Hospice and Transitions
Hospice and Transitions volunteers are integral members of the JSSA Hospice team, helping to enhance the general well-being of those with life-limiting illnesses and provide much-needed respite for family caregivers. JSSA welcomes the following types of volunteers:
Friendly visitors to socialize with patients
Dog owners with certified therapy pets
Massage therapists, Reiki and Healing Touch technicians, aromatherapists, nail technicians, and estheticians
Musicians and singers
Foreign language speakers, especially those who speak Russian
For more information about volunteer opportunities at JSSA, please email volunteer@jssa.org.