Meals on Wheels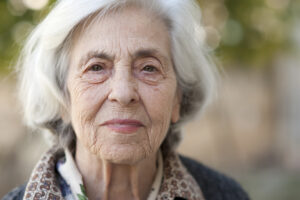 JSSA's Kosher Meals on Wheels Program has been providing daily meals to seniors for more than 50 years. JSSA delivers more than 30,000 nutritious meals a year to individuals 60 years of age and older who are confined to their home, are unable to drive or take public transportation to purchase food, and do not have someone who can purchase or prepare meals for them.
Kosher Meals on Wheels Program
Seniors receive two low-salt meals, including lunch, dinner, bread, juice, milk, and fruit/dessert. Delivery is available Monday through Friday, and recipients may sign up to receive meals three, four, or five days per week.
Meals are prepared by the Hebrew Home of Greater Washington in Rockville, Maryland and delivered by JSSA volunteers Monday through Friday between 9:00 AM and 12:30 PM.
A full day's set of meals are delivered cold and packaged in containers with heating instructions. Cancellations must occur at least 48 hours in advance. Meals will not be left at the door.
There are subsidies for Meals on Wheels available from JSSA and Montgomery County Department of Health and Human Services Senior Nutrition Program for those who cannot contribute the full amount.
For more information, please contact Diane Hays Earp, 301-816-2639 or dhaysearp@jssa.org