Three Ways Technology Can Benefit Children With Special Needs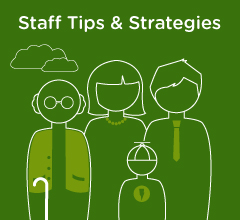 Author:
JSSA Child and Family Services
For some children and teens with special needs, there is often only one thing that motivates them…videogames. In fact, I've heard from many parents who feel that electronics, in particular videogames, have become such a big part of their child's life that it seems to be almost all consuming. The games, or not being allowed to play them, can often impact their child's mood. Day after day, parents fight with children over how much time they should be spending on videogames– but it's a fight with no clear winner. Technology can be a benefit – but it's a benefit that needs clear boundaries.
Technology's Advantages
Technology isn't going anywhere – in reality it's everywhere.  And there are some distinct advantages that come with the modern "electronic era" of today:
Technology can be an educational tool.
Schools are implementing new and innovative ways of learning by using technology.  For those with learning and other disabilities, technology can often help students tremendously. Students and parents report that they seem to be able to focus more on the content of the work rather than the anxiety around their learning or developmental disability since there are many apps that assist with skills that are particularly challenging (i.e., reading and writing). Specifically, children with learning disorders, such as dyslexia and dysgraphia, are using electronics to enhance their writing performance by typing rather than writing. Students with autism are using technology throughout the school day to improve communication skills with teachers and peers. Also, those students with executive functioning disorder have found that technology has improved their ability to manage homework as many assignments are now available online and can be turned in via email.
Technology can be a way for your child to interact with their peers.
No, playing on the computer isn't the same as meeting a friend at the movies. Yet, children and teens with special needs are connecting with others and finding friends who share common interests "online." Often, this form of communication is the only peer connection they have. Many times, children with autism have an incredibly difficult time connecting with and engaging in conversation with other peers. While children with autism should be encouraged to speak about a variety of topics, often times, the common interest of video games can give children confidence in starting conversations with peers and joining in groups of peers at school as the topic of conversation is familiar and comfortable to them.
Technology can help your child focus.
Many children with disabilities, especially Attention Deficit Hyperactivity Disorder (ADHD), have difficulties remaining focused for an extended period of time. Children with ADHD often have trouble sitting still while completing their homework.  Technology, which can be portable, can provide students with ADHD an opportunity to move around while learning. There are also many apps that serve as timers and can be used to structure homework time with shorter intervals and scheduled breaks. Children with ADHD also like to keep their hands busy and electronic devices can be one way to do this. Parents can also integrate other ways to keep their child's hands engaged by playing with gears or Legos, drawing, or using stretchy/squishy objects called "Fidgets."