Collaborative Care Program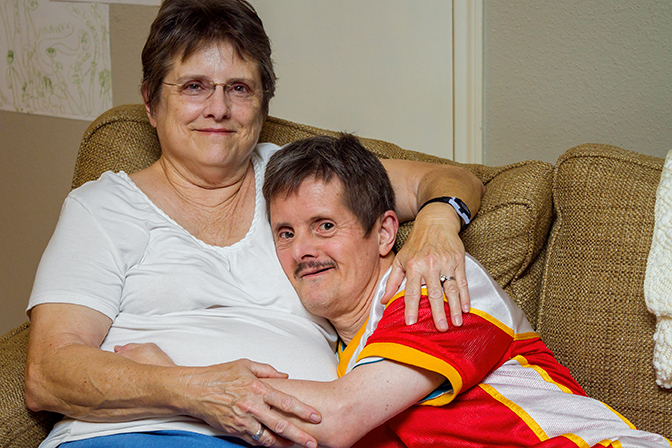 Less than half of parents who have adult children with intellectual and developmental disabilities make long-term plans about who will take over their child's care when they are no longer capable, or here to care for them. JSSA's Collaborative Care Program provides affordable, team-based care coordination and support services to fit the unique needs and strengths of every individual and their family.
JSSA helps shift the overall care from parents, to a collaborative care team approach. Our aim, as parents age and withdraw from their care responsibilities, is to provide individuals with a level of care which maintains the support and care provided for them–and ensure that they are well-cared for as they age.
For more information, please call Paola Palacios at 301-610-8327.
Families pay $2,000 for an annual membership that includes the following services:
• Semi-annual assessment – up to 3 hrs/year
• Attendance at individual planning meetings – up to 3 hrs./year (for DDA involved individuals)
• Preparation for individual planning meetings – up to 1 hr./year (for DDA involved individuals)
• Access to support group with parents with adult children with developmental disabilities – up to 12 sessions/year
• Development and implementation of a comprehensive plan of care
*Additional services available might include (but are not limited to):
• In-person visits with the individual and their family
• Ensuring accountability for interventions
• Crisis planning
• Advocacy on behalf of the client and family
• Resource identification and systems navigation
The goal of the Collaborative Care Program is to promote dialogue and coordination among an individual's care team to ensure they have continuous care for decades to come.
*These services are billed at $150/hr.