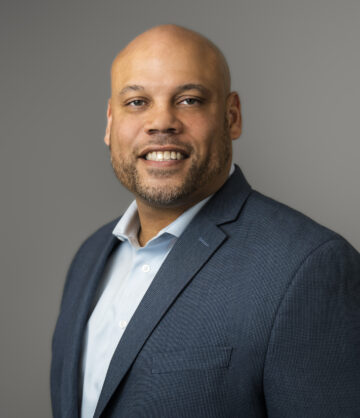 Cephas Silvera is JSSA's Chief Information Officer and Health Information Security Officer. In his role, Cephas provides strategic and tactical technology vision and leadership in the development and implementation of JSSA's information technology program.  His goal is to partner with his amazing team of IT professionals to develop and implement technology solutions that enhance the delivery of services across the various programs, while allowing for the expansion of services to the greater community.
With more than 20 years of experience in health care, Cephas has shown to be a strategic and innovative leader with a demonstrated record of creating efficiencies through process, design, and implementation of enterprise clinical and IT services.
Cephas is an active member of the Healthcare Information and Management Systems Society (HIMSS), has spoken a several healthcare IT conferences, and serves on the Friends of the Library Montgomery County Board.  Cephas is also a former member of the United States Army where he was a nurse for 13 years serving in such places as Walter Reed Army Medical Center and Iraq.
Cephas has a Bachelor of Science in management at the University of Maryland and a master's in business administration (MBA) at Stayer University.