Post-Graduate Courses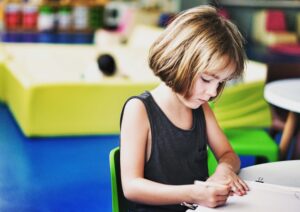 Registration is now open for JSSA's Fall 2018 post-graduate course:
Overcoming Anxiety: CBT Techniques for Working with Children and Adolescents
Licensed clinicians can earn 12 CE credits upon completion of this 4-session course.
DATES: Oct 2, Oct 30, Nov 27, Dec 11
TIME: 6:30 – 10 PM (A light dinner will be provided at each session.)
LOCATION: The Elsie & Marvin Dekelboum Building, 6123 Montrose Rd, Rockville, MD 20852
INSTRUCTORS: Bonnie Zucker, PsyD & Lance D. Clawson, MD
COURSE OVERVIEW: Participants will learn ways to effectively assess anxiety disorders and treat them using Cognitive Behavior Therapy (CBT). Sessions will focus on learning specific CBT techniques to treat a variety of anxiety related disorders and will include strategies to help children and adolescents manage their anxiety at home and in the classroom settings.
To participate virtually, please contact Kiran Dixit, JSSA Training Institute Director, at kdixit@jssa.org or 240-243-8033.
Training Institute Policies
Tuition payment for each course is due either the week before the commencement of the course or at the first class. In the event that an enrolled student requests a withdrawal from the course before the first session of the program, tuition will be refunded less a $50 processing fee.
If a student enters training and withdraws or discontinues attendance in the training prior to completion of the scheduled program, the Training Institute shall refund the student a prorated amount of the remaining tuition less 10%. If seventy-five percent (75%) of the scheduled program has already been completed no refund will be made. In order to receive CE credits and to complete the course, attendance at 80% of the sessions is required.
JSSA reserves the right to cancel any course, seminar or workshop that does not reach minimum enrollment. In such cases, registrants will be notified, and all fees submitted will be refunded in full.
CE Information
The Jewish Social Service Agency (JSSA) is authorized by the Maryland Board of Social Work Examiners to sponsor Category 1 continuing education programs. The D.C. and Virginia Boards of Social Work usually recognize the Maryland Board of Social Work Examiners' approval. Please contact your state board for verification. JSSA maintains responsibility for its program content.
JSSA is an approved sponsor of CE credits for psychologists in Maryland under the Maryland Department of Health and Mental Hygiene. JSSA maintains responsibility for its program content.

JSSA has been approved by NBCC as an Approved Continuing Education Provider, ACEP No. 6457. Programs that do not qualify for NBCC credit are clearly identified. JSSA is solely responsible for all aspects of the programs.
JSSA Training Institute Advisory Committee
Should you have any inquiries for JSSA's Training Institute Committee please e-mail traininginstitute@jssa.org.
JSSA Training Institute Grievance Policy