Annual Spring Benefit

Event Chairs
Jimmy and Susan Pittleman
Sherie Silverman
Norman Freidkin and Hilary Dworkin
Make a donation to this year's Spring Benefit HERE
For more information, please contact Pam Spears at 301-610-8344 or pspears@jssa.org.
Click here to view our digital tribute journal.
---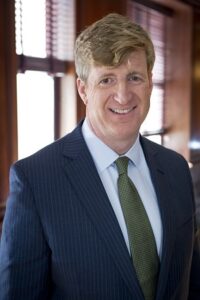 Patrick Kennedy to Headline JSSA's Annual Spring Benefit
JSSA is thrilled to announce that Patrick Kennedy, the nation's leading political voice on mental illness, addiction, and other brain diseases, will be the guest speaker at our Spring Benefit on Sunday, May 7, 2017 at the Hilton McLean Tysons Corner.
During his 16-year career representing Rhode Island in Congress, Patrick fought a national battle to end medical and societal discrimination against these illnesses, highlighted by his lead sponsorship of the Mental Health Parity and Addiction Equity Act of 2008–and his brave openness about his own health challenges.
The son of Senator Edward "Ted" Kennedy, he decided to leave Congress not long after his father's death to devote his career to advocacy for brain diseases and to create a new, healthier life and start a family. He has since founded the Kennedy Forum, which unites the community of mental health, and co-founded One Mind for Research, a global leader in open science collaboration in brain research. Kennedy is also the co-author of "A Common Struggle," which outlines both his personal story and a bold plan for the future of mental health in America.
If you are unable to join us at this year's Spring Benefit, but would like to purchase a tribute e-Journal ad, please CLICK HERE.  
If you would like to make a donation to this year's Spring Benefit, please CLICK HERE.
2017 Joseph Ottenstein Award Honoree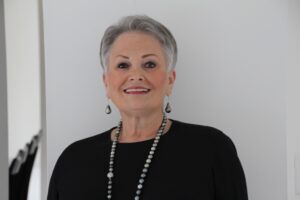 We are proud to announce that Cherie Artz is this year's Joseph Ottenstein Award recipient.
A successful mediator with her own practice in Northern Virginia, Cherie has been a supporter of JSSA for more than 10 years. She is a member of JSSA's Board of Directors and the Board Development Committee, and she also volunteers regularly for JSSA's Hospice Program.
From 2011-2013, she served as President of JSSA and prior to that, she served as First Vice President, Vice President, Secretary and Treasurer of the Agency.  She also was a founding member of JSSA's women's group, Open Arms, and served as its Chairperson for two years.
2017 Spring Benefit Sponsorships
If you are interested in purchasing a sponsorship package to support our 2017 Spring Benefit, please contact Pam Spears at 301-610-8344.  A listing of event sponsorship packages can be found here.  We look forward to seeing you on May 7.
2016 Spring Benefit Highlights
On Sunday, April 17, 2016, JSSA hosted its annual Spring Benefit,  An Evening with JSSA. Nearly 500 attendees celebrated JSSA and honored Norman Dreyfuss with the 2016 Joseph Ottenstein Award for his impact on the community. Norman is executive vice president with the IDI Group Companies, the developer of Leisure World and many other projects throughout the Washington, D.C. region. Norman has worked in all aspects of community planning and growth. He is a champion of affordable housing, a member of the Montgomery County Planning Board and a devoted supporter of JSSA. Among his many contributions, he has supported JSSA programs for those with disabilities, provided a vehicle to transport seniors and gives yearly student educational scholarships.
An Evening with JSSA included an inspirational speech from special guest Marlee Matlin, Academy Award-winning actress, activist, and advocate for better hearing health. Marlee received worldwide critical acclaim for her film debut in Paramount Pictures' Children of a Lesser God, for which she became the youngest recipient of the Best Actress Oscar, at age 21. At the event, Marlee shared her experience of growing up deaf. She explained how she relied on courage and Jewish values to help follow her dreams and become a successful actress.
The evening also included a touching presentation by local high school students who performed songs in American Sign Language.