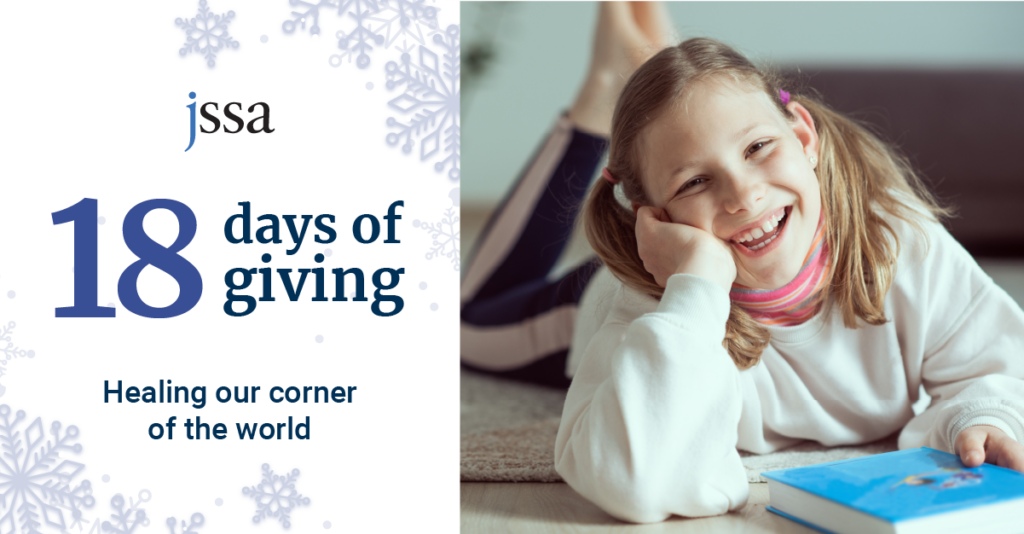 Thank you for your donation!
Thank you for supporting our community during 18 Days of Giving and working with JSSA to heal our corner of the world.
JSSA connects individuals and families to services that support their well-being. From comprehensive care coordination to employment services, mental health services, and multiple services for older adults – including holocaust survivors, we provide high-quality services to thousands in our area.
With you as our partner, we will be there for our community. Thank you for your donation!