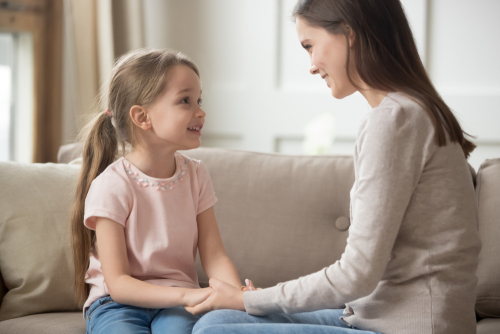 NEW Seminar Series: Story Hour for Young Children on Challenging Topics
Please join us for a five-week story hour focusing on how to talk to young children about difficult topics.  The series begins on Wednesday, June 24 at 1:00 p.m. You may join us for one seminar or all of the seminars.
It is often difficult to start a conversation with younger children about difficult and sensitive topics, such as grief and loss, self-esteem, divorce, death, violence in the media and in real life, anger and anxiety. Children's books can provide an avenue to begin just such as a conversation. Through the use of books by Adolph Moser, this five series workshop will focus on the following challenging topics.
All seminars begin at 1:00 p.m.
Week 1 (June 24): 
Developing a Healthy Self-Esteem
Week 2 (July 1):
Impulse Control and Frustration Management
Week 3 (July 8):
Grief and Loss
Week 4 (July 15):
Managing Your Feelings When Your Parents are Living Apart
Week 5 (July 22):
Violence in the Media and in Real Life
Presenter: Yelena Smolianski, LMSW
Bio: Yelena Smolianski, LMSW has been a provider with the JSSA Child and Family team for the past two years. She earned her Master's Degree in Social Work from the University of Maryland, Baltimore and works with families and children of all ages. In her previous career as a reading specialist and a community college developmental reading instructor, Yelena came to appreciate the power of books when it comes to beginning tough conversations with younger readers.