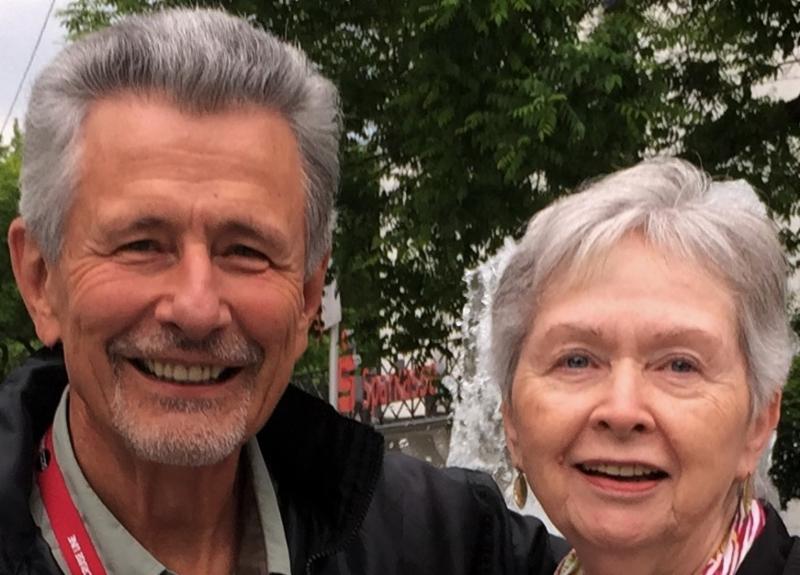 Meet JSSA Hospice Volunteers: Joan and Nelson
Volunteering for JSSA Hospice and Transitions seemed a natural fit for Joan following her retirement from geriatric social work and care management. At one of the training sessions, her instructor mentioned the need for more male hospice volunteers, so Joan recruited her husband, Nelson, who was also retired.
Ten years later, Joan and Nelson, the only married couple in the JSSA Hospice volunteer program, are still visiting patients! Here, they discuss their experiences as longtime volunteers.
Joan:
I've learned that each client has the potential to present different life lessons. I've had clients who were much younger than I, and while they were actively dying, I could see how it was taking a toll on their family. You can also see the grace that so many people exhibit during their final days.
I've also learned a lot about differing family dynamics. People tell us things that either their family has heard a number of times or their family denies and things they're not comfortable talking to their family about. I've learned how to be a confidant without imposing my ideas or reactions on others.
Each time I get a new case I wonder how the dynamics will go. When I see someone for the first time I have questions in my mind as to whether we'll be a good fit or whether I will be able to meet this person's needs. I am very careful to keep the conversation topics on the person, their family, and their experiences and much less on me.
I feel that my time as a volunteer has gone by really quickly. JSSA's programs honor the volunteer component; volunteers are really valued not just by the volunteer coordinators but by the nurses, social workers, and chaplains. I just think it has been a very wonderful learning experience.
Nelson:
Each time I get a new patient I approach it with anticipation. I take it as a positive sign and a success if they want to see me again, but sometimes I don't know if they really want to see me until the second or third or fourth visit. Then I start to get more comfortable and go with the flow!
I visited one gentleman who was in his 90s for about year, and I got to be good buddies with him. I took him out to play tennis once and to a ball game, so we bonded a lot. Then there was another patient who I only had for 4 or 5 months, but in that time, I got to know him very well too. I could tell that he looked forward to my visits and that they meant a lot to him.
It's been a process of learning about dying and the ways people cope with dying. I think I'll feel much more comfortable when my own time comes. I know I certainly want to have hospice in my life as early as possible because I see so many people coming in too late. They could have benefited for weeks or months of hospice care, but instead they only got hospice care for a few days. This kind of volunteer work has given me an appreciation for life. You realize how difficult some people have it and that there's no need to complain when there's a minor problem.