JSSA-Isen Scholarship – Due March 11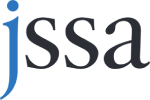 JSSA -Isen Camp Scholarship
JSSA is pleased to announce the ISEN Camp Scholarship for Jewish children with disabilities 17 years old and younger. The scholarships support increased access to educational and recreational opportunities for children with disabilities and are geared to each child's specific needs. The program is privately funded and is administered by the Agency.
The selection committee bases its decisions upon the availability of funds, the eligibility requirements of the program, the child's special needs, the family's financial situation, and the timeliness of the application.  The average camp scholarship is between $100 and $700.
To qualify for the application, the child must meet a general list of eligibility requirements detailed in the application. This includes identifying their disability and demonstrating financial need through essay questions and documentation.
The deadline for the scholarship is March 11th, 2022.
Scholarship award funds are mailed directly to camp directors. To apply, please reach out to Scott Kreeger for an application at skreeger@jssa.org.