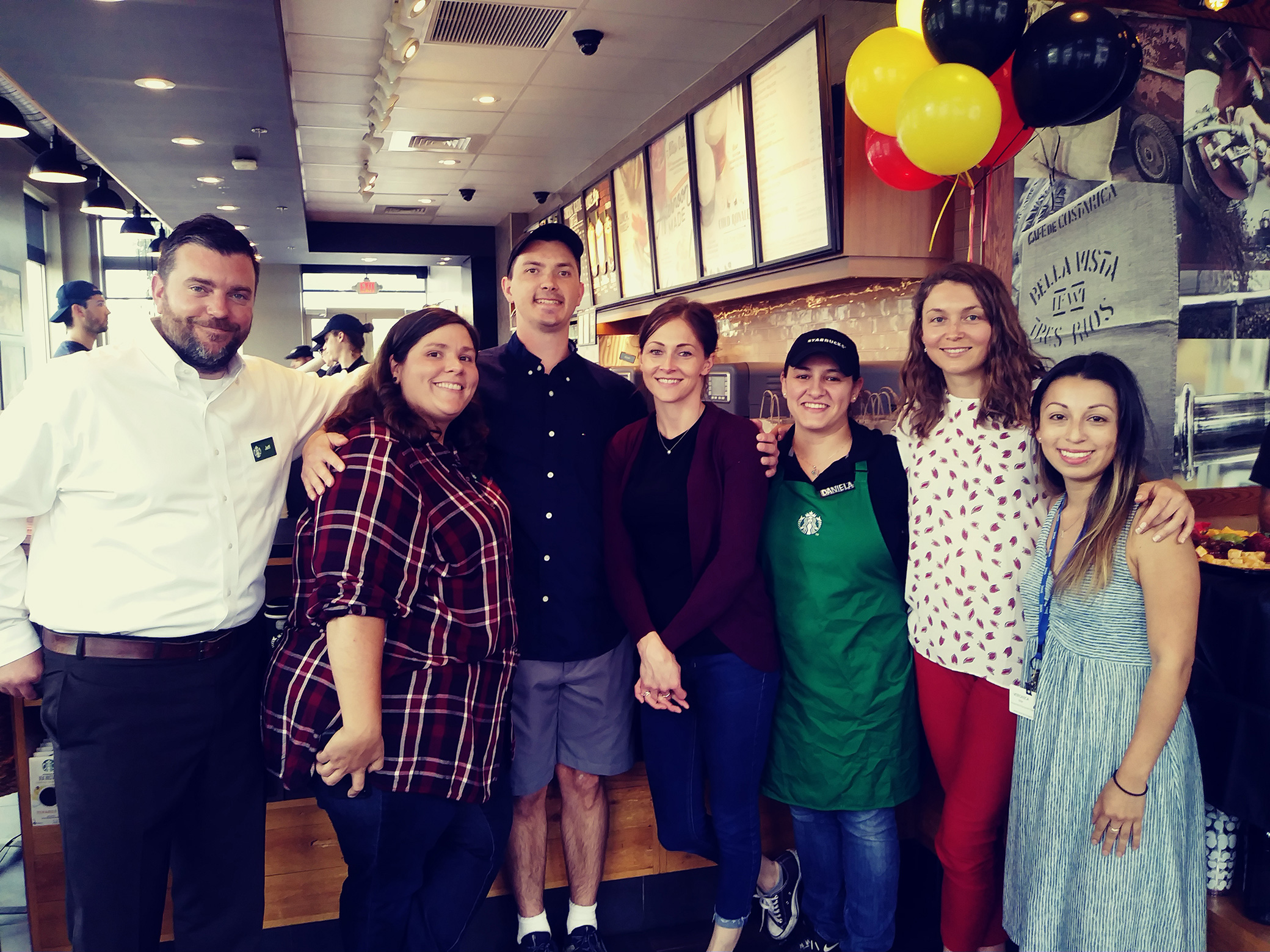 JSSA Client Gets Special Send-Off From Starbucks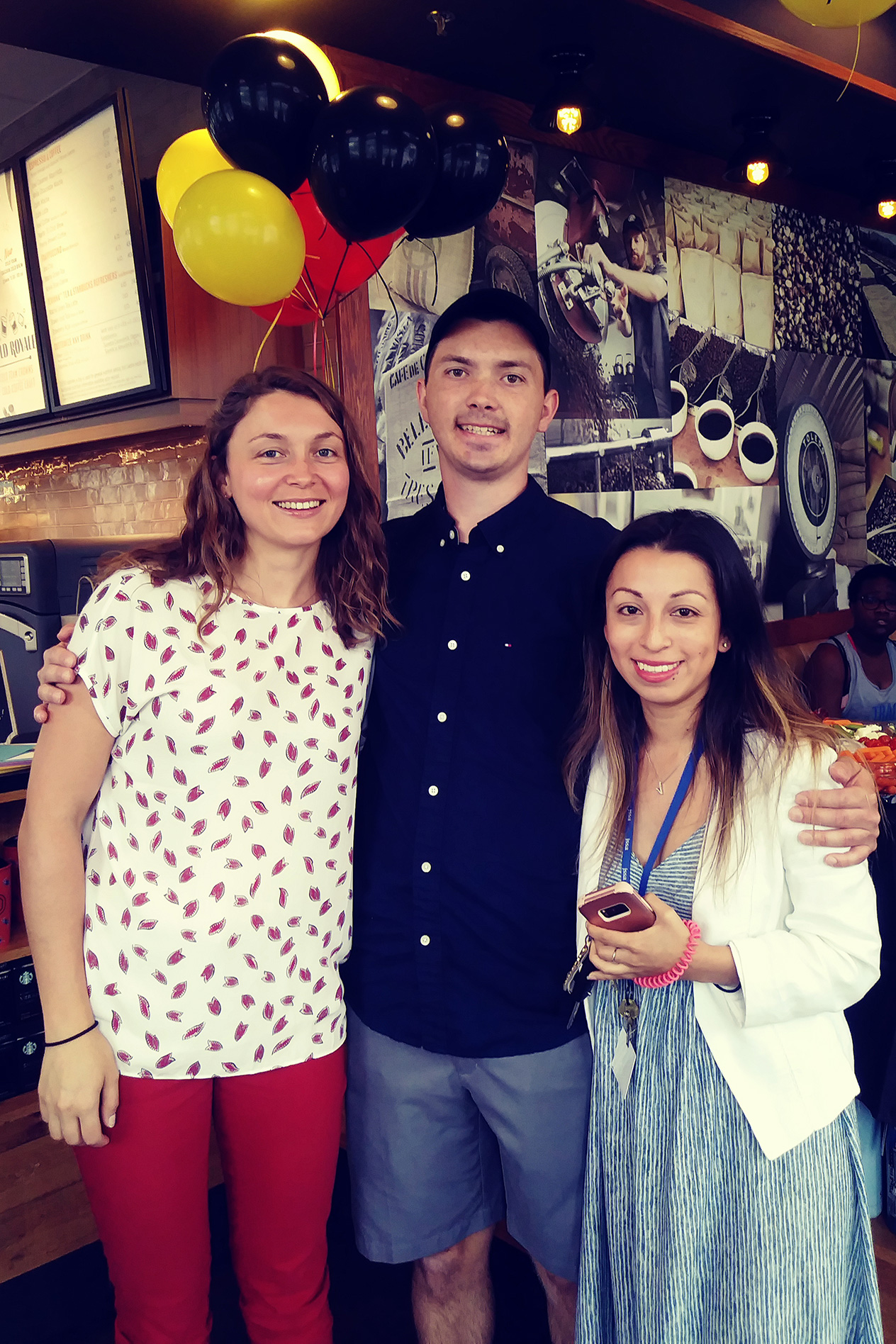 Before heading to Seattle for the 2018 Special Olympics USA Games, Justin H. probably thought he'd receive a few well-wishes from his co-workers at Starbucks. What the soccer player wasn't expecting was a Maryland-themed send-off organized and attended by his district manager, Kirby Morales.
Party guests included Justin's parents, his co-workers, several local Starbucks managers, and the Starbucks regional manager as well as Nataliia Usmanova and Veronica Diaz, the JSSA employment specialists who helped Justin find his Starbucks job. Kirby, the district manager, also invited Justin's entire Special Olympics team, who were given knee-high Maryland socks so they could represent their home state in style at the Seattle event.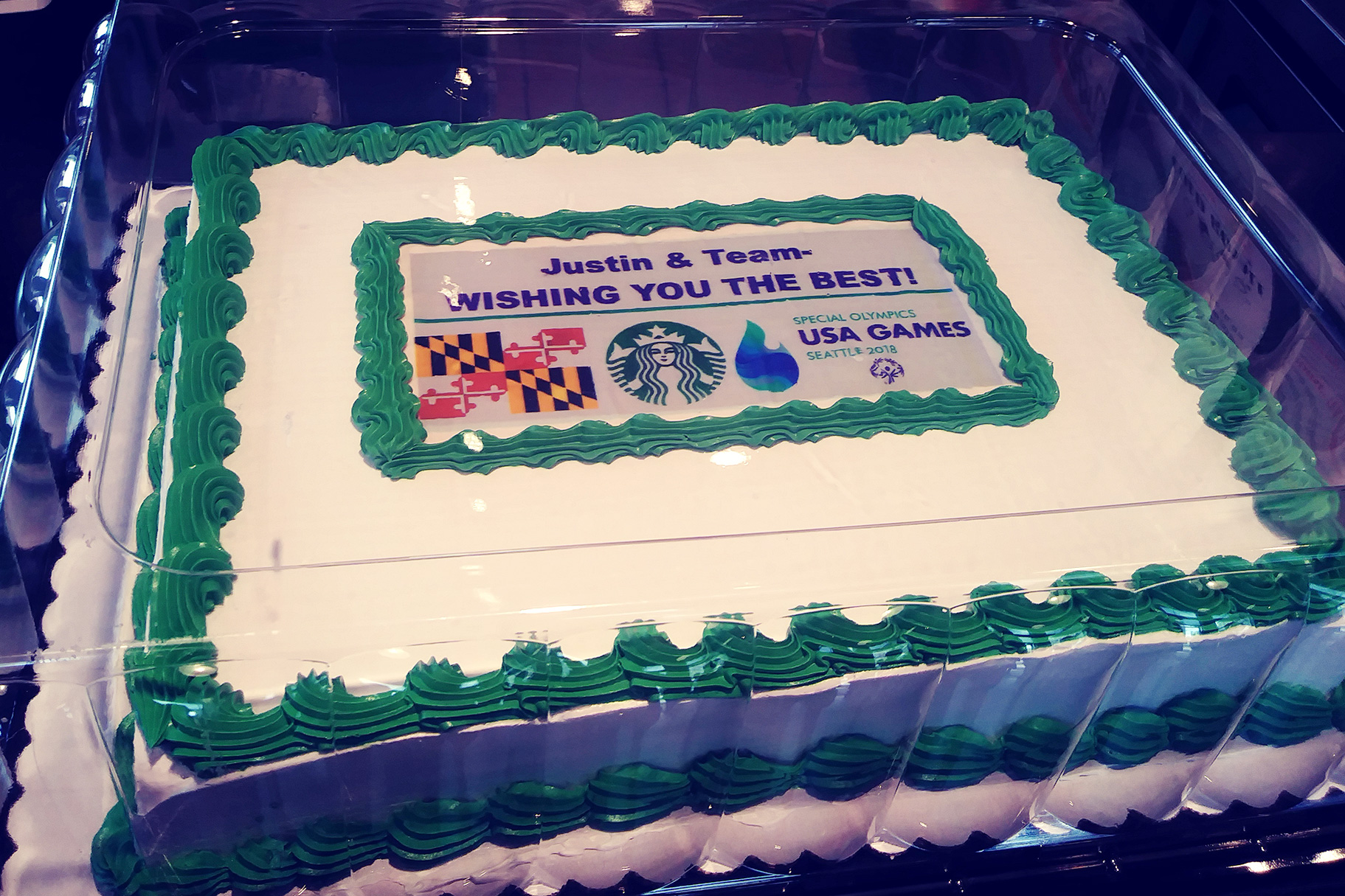 Starbucks decorated the store with red, yellow, and black balloons and provided the refreshments, including a personalized cake. During the celebration, both the district and regional managers shared words of encouragement for Justin and his teammates, and Justin gave a short (but sweet!) speech.
Click here to learn about JSSA's disability employment services, available in Montgomery County and Northern Virginia.