2017 Spring Benefit
2017 Spring Benefit Recap

JSSA hosted its Spring Benefit, A Mindful Journey, on Sunday, May 7, 2017 at the Hilton McLean Tysons Corner. The celebratory and inspiring night featured an emotional video presentation highlighting several JSSA services, a moving acceptance speech from Cherie Artz after receiving the Joseph Ottenstein Award for Community Leadership, and Patrick J. Kennedy's impassioned keynote about mental health and stigma.
The evening was co-chaired by Susan and Jimmy Pittleman, Sherie Silverman, and Hilary Dworkin and Norman Freidkin.
2017 Spring Benefit Video Presentation
Learn how JSSA empowers individuals and families in the Greater Washington metropolitan area to achieve well-being through the personal stories of three JSSA clients — a Hospice patient, a Holocaust survivor, and a Specialized Employment client — and the JSSA professionals who work with them.
This video also introduces a pilot program that JSSA has launched in collaboration with a large pediatric practice in Northern Virginia to provide mental health services when and where young patients go for help.
---
Featured Speaker: Patrick J. Kennedy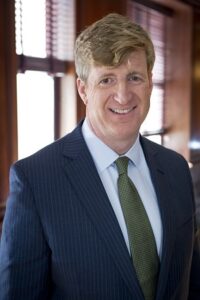 Patrick J. Kennedy is one of the nation's leading political voice on mental illness, addiction, and other brain diseases.
During his 16-year career representing Rhode Island in Congress, Kennedy fought a national battle to end medical and societal discrimination against these illnesses, highlighted by his lead sponsorship of the Mental Health Parity and Addiction Equity Act of 2008–and his brave openness about his own health challenges.
Kennedy left Congress not long after the death of his father, Senator Edward "Ted" Kennedy, to devote his career to advocacy for brain diseases and to create a new, healthier life and start a family. He has since founded the Kennedy Forum to unite the mental health and recovery communities and co-founded One Mind, a global leader in open science collaboration in brain research. Kennedy is also the co-author of "A Common Struggle," which weaves together his private and personal narratives and outlines a bold plan for the future of mental health and addiction in America.
2017 Joseph Ottenstein Award Honoree: Cherie Artz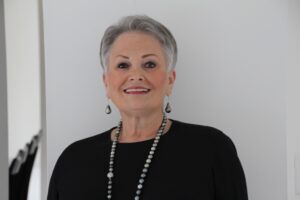 Cherie Artz is this year's recipient of the Joseph Ottenstein Award for Community Leadership.
Artz is a longtime supporter of JSSA's mission to empower individuals and families to achieve well-being throughout their lives. A past president (2011-13) of JSSA, she has held a variety of positions on JSSA's Executive Committee. Currently, she sits on JSSA's Advisory Council and Development Committee and is a regular Hospice volunteer.
In addition to her work with JSSA, Artz has served as president of Temple Rodef Shalom and on the Board of Overseers of the New York School of the Hebrew Union College – Jewish Institute of Religion. She also has served on the National Board of the Union for Reform Judaism and on the Mid-Atlantic Council of the Union for Reform Judaism.
An attorney, Artz previously was vice president and general counsel of Resource Consultants, Inc., a partner at Schnader Harrison Segal & Lewis LLP, and a law clerk to the Honorable Daniel M. Friedman on the United States Court of Appeals for the Federal Circuit. Currently, she is a mediator in the Virginia courts.
Artz received her BA from the University of Cincinnati, her MS from The George Washington University, and her JD from The George Washington University National Law Center, where she graduated with honors and served on The George Washington Law Review.
Artz and her husband, Bill, live in McLean, Virginia and have a daughter, Rachel.